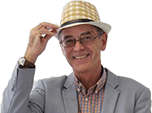 A New Car for £10 a Week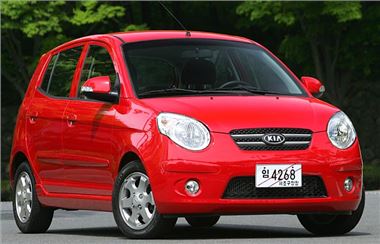 Ahead of the slow-to-be-finalised final details of the scrappage scheme, Kia Motors (UK) Ltd has put together a tempting offer for those thinking of making the most of it.
For the equivalent of £10 a week, customers can drive away a new Kia Picanto from their Kia retailer as the scrappage scheme brings the price down from an affordable £6,195 to an exceptional £4,195.
Following the Chancellor's announcement in the budget, the government has confirmed that it will pay £1,000 towards the cost of a new car to anyone who trades in a vehicle that is ten years old or more by 31-7-2009.
In turn, Kia will also contribute £1,000 and, if a customer is prepared to pay a £1,000 deposit on top, they can drive away in a new Kia Picanto for less than £40 a month - just £10 a week - thanks to The Kia Access finance package.
Even without a customer deposit of £1,000, the Picanto is available for only £20 a week.
With its recently revised low-emission (£35 tax) 1.0-litre four-cylinder petrol engine, lively handling and comfortable ride, the Picanto will be one of the most affordable cars in the UK available under the scrappage programme.
And if the Picanto's five-door city-car style doesn't quite fit the bill then just £5,195 will open the driver's door to the super-mini Kia Rio, with its sprightly 1.4-litre petrol engine and full five-seat capability.
Paul Philpott, Managing Director of Kia Motors (UK) Ltd., said: "Kia has fully committed itself, and its dealer network, to giving budget-conscious motorists the chance to enjoy the best technology for the lowest possible price. We know our
products have great appeal thanks to efficient and economical engines and our collection of unbeatable warranties.
"A Kia cee'd, complete with seven year bumper-to-bumper warranty and five-star EuroNCAP safety rating bought under the scrappage scheme is just £7,995. That's a package no-one in the UK motor industry can match. Even our fresh and stylish Kia Soul, just launched in March, can be bought for just £8,495 complete with a five year warranty under the scrappage incentive," he added.
Although final details of how the scheme will work are still to be settled between the Society of Motor Manufacturers of Traders and Lord Mandelson's Department for Business Enterprise and Regulatory Reform, Kia dealers around the UK are ready to take orders now under the new scrappage scheme.
Full finance details available from Kia Motors (UK) Ltd at
www.kia.co.uk
What else could you have? Ten things for ten quid
- Two-thirds of the way round the London Eye
- A bargain-basement music CD
- 31 Mars bars
- 10.45 litres of petrol
- Chicken Tikka Massala and Pilau rice for one
- American pizza and a Coke at Pizza Express
- 15 x 440ml bottles of Carlsberg lager
- 20 x rolls of Triple Velvet toilet paper
- Zone 1-4 Anytime one-day Travelcard for London Underground
- 12.6 individual songs from iTunes
Comments