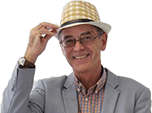 Honest John launches standard to help motorists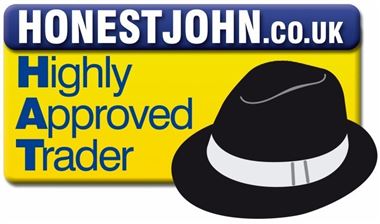 New survey reveals that only half of motorists are happy with dealer service and the UK's motor trade still needs to improve service as Honest John launches Standard to help motorists spot his favourites
www.HonestJohn.co.uk
Despite the fact that the UK car market is in the doldrums and, that motorists could therefore rightly expect the best possible service to win their business, a recent survey* of HonestJohn.co.uk visitors found that only half were actually happy with the service they received from the UK motor trade.
"A third of them were distinctly unimpressed" explained Honest John at the launch of a new standard to give motorists an easy way to spot the organisations he believes deliver great customer service and great value for money.
"Now, more than ever, motorists are trying to find people they can trust for their motoring needs, who will deliver good deals and decent service for a sensible price. That is why I have introduced my Highly Approved Trader (HAT) standard – to give motorists an easy means of finding the organisations that I think can be trusted.
"As well as spending time every week on the auction floor, I receive direct feedback every day by e-mail from more than 100 HonestJohn site visitors and Telegraph readers voicing their concerns about deals, dealers, service standards, warranties, insurers as well as motoring taxes and laws. Over the last 14 years I have answered more than 500,000 letters and e-mails. No one else has sat at the sharp end of all of this for longer than I have".
Championing the motorist and aiming to give customers greater confidence in the deals and the services they buy from the motor trade, the HAT standard is initially being awarded to five companies, each of which has been selected by Honest John based on a series of customer service criteria:
·Reliable, high quality service
·Excellent value for money
·Higher than 97% ratio of good feedback to Honest John directly.
·Demonstrate an excellent and transparent mechanism for handling customer complaints
The first companies to receive the HAT Standard are:
·BCA (British Car Auctions)
·Cargiant
·Motorpoint
·drivethedeal.com
·Warranty Direct
"Despite the huge downturn in new and used car sales I was disheartened to discover that 28% of new car buyers who responded to my recent website survey felt they received poor service when they bought their last new car. Of all the respondents to the survey, nearly 30% had bought a new or used car in the last 6 months. But 33% of new car buyers were unimpressed with the quality of follow-up after the sale, despite the fact this is an essential time for dealers to build customer loyalty for servicing, financial services and other income earning opportunities.
"The picture was even worse in the used car market with 32% rating the general customer service experience poor and 44% unimpressed with the quality of post-sale follow up.
"It is clear that standards need to improve across the market as a whole and I firmly believe that the companies I have chosen to be the first recipients of the HAT standard can set the benchmark for others to follow."
Motorists should look out for the HAT standard logo at outlets and on the Internet at each of the companies awarded with the standard.
For more information and to see what Honest John has to say about his winners visit
www.honestjohn.co.uk/hatstandard
End
*Survey conducted February 2009 and responded to by 1091 Honest John website users
February 2009
For further press information contact the Honest John Press Office at HSL:
Maddy Roles/Dominic Dennis/Wendy Harrison
020 8977 9132 - email: dominic@harrisonsadler.com
Comments