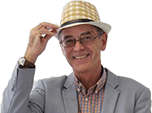 GO GREEN WITH MOTABILITY AND SAVE MONEY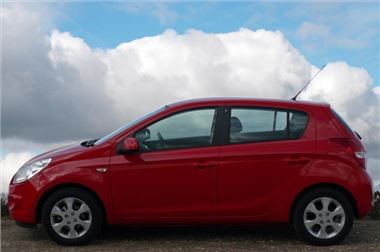 Motability is lining up its lowest emission cars for disabled motorists to choose
from, ensuring that the greenest motoring options are available. As more people
embrace an environmentally friendly lifestyle, the carbon emissions of a new car are
increasingly a key factor in the decision making process.
Mike Betts, chief executive, Motability Operations commented: "People are now more
environmentally aware than ever, with changing attitudes and lifestyle choices
reflecting this trend. Car manufacturers have responded by producing vehicles that
are cleaner and cheaper to run. Customers will be surprised at just how many cars
are available through Motability that can boast green credentials."
EMISSIONS
With over 4,000 makes and models available from Motability, there are now over 250
cars with CO2 emissions levels of 120g/km or less. In line with banding introduced
by the Government, cars at this level are considered low emission models. Greener
cars also have better fuel efficiency and achieve higher mileage per gallon (mpg),
which can save customers money when filling up their fuel tank.
The Volkswagen Polo 1.4TDI Match 3/5dr and the Vauxhall Corsa 1.3CDTi Life 3/5dr,
both with CO2 emissions of 119g/km, are currently available through Motability with
nil advance payments.
TRY DIESEL
The Searchable Price Guide, online at
www.motability.co.uk
, includes both the average MPG and an average annual
fuel cost for each car, so customers can calculate the likely running costs when
choosing their car. The difference between a diesel model and its petrol equivalent
could see customers saving several hundred pounds over the course of their three
year Motability lease.
The Ford Fiesta, Kia Cee'd, Peugeot 308, Mercedes A-Class and MINI Cooper are all
examples of models where the diesel option offers cost savings based on the average
fuel consumption per year. More options are highlighted in the "Greener Scheme"
section of
www.motability.co.uk
.
GO HYBRID
Manufacturers are working on producing cars powered by a combination of electric
battery and traditional petrol engine, also known as hybrid cars. Options such as
the Toyota Prius with an advance payment of £2,795, are also available through
Motability.
EMBRACE NEW SCIENCE
Car manufacturers are also introducing new technologies into the market place that
improve their green credentials. This includes cars that automatically turn the
engine off when idling, or improved engines focused on better energy conservation.
The new Corsa LifeEcoflex has CO2 emissions of 119g/km is available through
Motability at nil advance payment. Smart has introduced the new Multi Hybrid Drive
(MHD) stop-start engine with CO2 emissions of 103g/km which is also available at nil
advance payment and Mercedes Benz is bringing the Blue Efficiency range to their A,
B, and C-Class models.
TOP TIPS
For advice and information on greener motoring take a look at top tips online at
www.motability.co.uk
. Simple ways to reduce fuel
consumption, which in turn decreases carbon emissions and help keep fuel bills in
check include:
* Ensuring tyres are inflated correctly by checking tyre pressure regularly -
under inflated tyres make vehicles' use more fuel
* Drive at an appropriate speed - cars use more fuel when driving over the
speed limit
* Try to reduce any unnecessary stops as stopping and starting uses more fuel
* Reduce revs where possible and change gears wisely in order to reduce
emissions
* If coming to a standstill for more than three minutes - switch off engine
as idling uses fuel
* Keep windows closed at high speeds to reduce drag and therefore use less
petrol
* Minimise air conditioning as this increases fuel consumption.
Motability customers enjoy a brand new car every three years including insurance,
aftersales servicing and maintenance, breakdown assistance from the RAC, an
allowance of 60,000 miles over a three year period and free tyre and glass
replacement. Greener options are clearly highlighted on the Searchable Price Guide
at
www.motability.co.uk
where you can search for a
car by CO2 emission levels.
For more information call 0800 093 1000 or see
www.motability.co.uk
.
1. Motability is the UK's leading car scheme for disabled people. It provides
affordable, convenient, trouble-free motoring to over 500,000 disabled customers and
their families.
2. The Scheme is directed and overseen by Motability, a national charity,
which also provides financial assistance to customers, who would otherwise be unable
to afford the mobility solution they need.
3. Motability Operations is the not-for-profit public company that runs the
Motability Car Scheme, under contract to Motability. Powered wheelchairs and
scooters can also be financed using the Motability Scheme.
4. Key enhancements to the Motability Car Scheme include a Recommend a Friend
cash incentive, friendly wear and tear guidelines with no formal inspections at the
end of a lease, a £200 Good Condition Bonus for cars returned in good working order
with no loss or damage claims, popular adaptations available at no additional cost,
and new makes and models available on the Scheme.
5. The Scheme is open to anyone who receives the Higher Rate Mobility
Component of the Disability Living Allowance or War Pensioners' Mobility Supplement;
there are no waiting lists, no credit checks or further assessments required when
choosing a car with Motability.
Comments