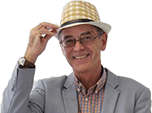 SEAT Finance Deals for 2009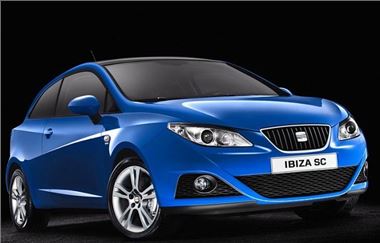 SEAT has announced a range of 0% and low rate finance offers on many of its models.
The deals run alongside the recently-revealed SEAT Revolution campaign, which sees specification-adjusted savings of up to £5,110 against competitor car RRPs and 'Revolution' discounts of up to £2,000 off SEAT list prices.
The new finance deals, which are all available subject to conditions from participating dealers, include 0% Hire Purchase offers and great, low-rate SEAT Solutions Personal Contract Purchase (PCP) terms.
For instance, customers can choose from a 0% Hire Purchase deal on three- and five-door Ibiza Ecomotive, or new Ibiza 5dr 1.4 SE and Ibiza SC 1.4 SE. Meanwhile, low-rate PCP offers are available on the new Ibiza 5dr and Ibiza SC.
So, a typical deal on Ibiza Ecomotive three-door involves 0% Hire Purchase and payments of up to 36 months, with a minimum 35% deposit:
Ibiza Ecomotive 3dr price £10,765 = deposit £3,961 + 36 x £189, 0% APR
Meanwhile, the new Ibiza SC and 5dr are available with no minimum deposit and low rate PCP (typical 6.9% APR) up to 36 months. Typical examples over three years, 10,000 miles a year on SEAT Solutions are outlined below, based on either an equalised deposit and monthly payment, or larger deposits:
Model
Cash Price RRP
Deposit
Payment (x35)
Final Payment
APR
Excess Mileage
1.2 S a/c SC Price £9,105, Deposit, £2,495.56 + 35 x £99 + £4,022.10, APR 6.9%, + 4.14p per excess mile*
1.2 S a/c SC Price £9,105, Deposit £179 + 35 x £179 + £3,808.98, APR 6.9% + 4.14p per excess mile*
1.4 Sport SC Price £10,280, Deposit £2,576.77 + 35 x £119 + £4,550.17, APR 6.9% + 5.53p per excess mile*
1.4 Sport SC Price £10,280, Deposit £199 + 35 x £199 + £4,309.17, APR 6.9% + 5.64p per excess mile*
* Acceptance fee of £125 payable on first monthly payment and £60 option fee payable on final payment
Finance deals also include a range of special offers on selected Approved Used SEATs
Low deposit, 0% finance deals over up to four years are available on selected Approved Used Altea XL 2.0 TDI, Altea Freetrack 4 2.0 TDI and Leon FR 2.0 TDI models, making these practical and desirable cars that much more accessible to canny used car buyers.
General terms and conditions applicable to all campaigns:
* Available on retail sales only
* Customers must be proposed, accepted and registered by 31 March 2009
* Finance agreements must be paid out by 30 April 2009
* Changes to the customer deposit or term are likely to change the APR
More at
www.seat.co.uk
Comments