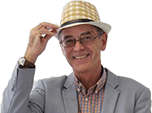 FIAT 500s Now on Avis Rental Fleet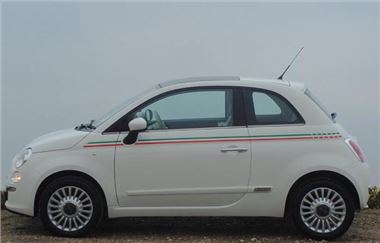 Avis Rent A Car has added the fashionable FIAT 500 to its fleet just in time for Christmas.
The iconic city car is available from Avis UK for a limited period and is perfect for anyone looking to test drive the benefits of living with a smaller vehicle.
And it's good news for FIAT too. Results from a recent Avis Europe survey show that supplying vehicles to the rental market adds value to the manufacturer's brand in the shape of extended customer test drives.
The survey of 2,500 renters from across Europe found that when asked if they would add the make of car to their shopping list, 44% of UK renters said they were more likely to do so, while 54% said they would recommend the marque to friends and family.
Motorists can get behind the wheel of a FIAT 500 with Avis from today, 13th December, and all are fitted with Blue&Me™ - the 500's hands-free navigation, communications and entertainment system that lets drivers play MP3 music tracks and make calls on their mobile phone without taking their hands off the wheel or their eyes off the road.
Meanwhile, its ecoDrive technology can collect data about the way the car is driven. This information can subsequently be analysed on a PC or MAC computer and, by following the useful tips provided, can help drivers reduce emissions and fuel bills by up to 15%.
"FIAT is aware of the value rental offers in the case of getting new people into our cars for the first time and that is why we are putting a small fleet of 500s into some high rental volume Avis stations," said Adam Pumfrey, Fiat Group's fleet and remarketing director.
Anthony Ainsworth, Sales Director for Avis UK, said: "Avis helped Fiat launch the new Bravo in 2007, so we are glad to be the only rental company offering the Fiat 500 to our customers. More and more manufacturers are beginning to appreciate and understand the value that rental offers."
The 500s will be available to rent at Avis locations in London, Birmingham, Manchester, Edinburgh and Glasgow.
For more information and advice visit
www.avis.co.uk
or Avis' award winning blog
www.wetryharder.co.uk
Comments