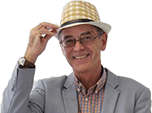 Citroen Holds a September 58 reg Sale

Citroën has gone out of its way to make it easier to purchase a new car this month with a wide range of offers including 0% finance, for up to 4 years, available on over half of its range as well as an array of cashback deals.
Europe's most popular sub 110g/km CO2 car, the Citroën C1, is available for just over £6,000 or £109 per month with the Company's Elect 3 PCP scheme.
Today, the firm family favourite, Xsara Picasso, is possibly the best value for money car on the road from under £10,000 with its cashback offer of £5,400 whilst the stylish 'alive with technology' C4 is also available from under £10,000.
Not only easing new owners into their cars, Citroën is also offering them peace of mind this September with a low cost service package helping them to minimise the ongoing costs of ownership from just £250 for three years of cover.
Citroën's great offers aren't just limited to car buyers; there are a number of deals to be had on its seven strong van range too. The fun new Nemo is available from just over £7,000, inclusive of cashback, and the offers continue all the way up to the giant Relay which can offer 17cu.m loadspace and payloads of up to two tonnes yet starts from just under £13,000.
More at
www.citroen.co.uk
Comments