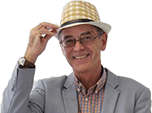 £5,000 Savings in Mitsubishi's Summer Sale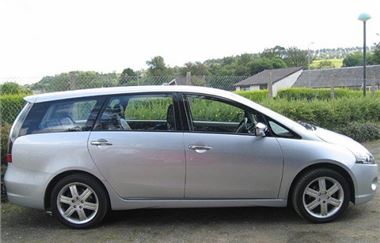 Mitsubishi announces the biggest vehicle sale in the company's history with up to £5,000 off a brand new Mitsubishi and new car sale prices starting at just £6,499
The programme features a series of escalating discounts, from £1,000 through to £5,000 on key derivatives within the Mitsubishi range.2
Colt
All Colt CZ1 derivatives (3 and 5 door) are now available with a £1,000 customer saving, so the Colt CZ1 3-door can now be snapped up for just £6,499. The current Colt Attivo low-rate finance offers remain available for the balance of the campaign period on all retail and small business sales.
Low rate finance or 50:50 finance is on offer, with 3-door advertising featuring low rate finance with a £1,994 deposit, and £135 monthly payments at 9.6% APR and 5-door advertising featuring 50:50 finance.
Lancer (Previous Model)
Automatic derivatives of the previous generation Lancer Equippe and Elegance are available with £1,500 and £2,000 customer savings respectively. This means the Lancer Equippe is available at just £8,499.
L200 Raging Bull Double Cab
The newly enhanced specification L200 Raging Bull double cab pick up offers £2,200 excluding VAT customer discount on manual derivatives and automatics at the same price as the manual, representing a total customer saving of £3,000 excluding VAT.3
This means that customers can get a high specification automatic for just £16,939 – a truly outstanding deal.
Grandis MPV
All Grandis full-size MPVs are now available with £4,000 customer discount. So customers can choose a Grandis 2.4 MIVEC Classic Manual for just £12,999.
Shogun
Shogun customers don't miss out either, with a huge £5,000 discount on LWB Elegance and LWB Diamond derivatives, so customers can have a Shogun LWB Diamond automatic for as little as £27,699.
*1 The Mitsubishi Summer Sale is effective for registrations between August 14 and September 30 and replaces all existing incentives applicable on these models.
*2 Prices quoted are List Price, which includes delivery to supplying dealer but excludes Government Road Fund Licence and First Registration Fee (and VAT on commercial vehicles).
*3 Mitsubishi's 'Beat the Credit Crunch' sale is valid for registrations completed up to 30th September 2008.
More at
www.mitsubishi-car.co.uk
Comments