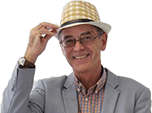 FORD DEALS FOR MARCH 08 REG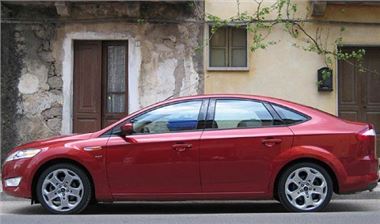 KA from £6,995
Still the best-seller in its class, Ka provides budget motoring backed by the reassurance of the blue oval badge. All models now have power assisted steering and electric windows with features such as central locking, air conditioning and leather trim available further up the range.
The Ka Zetec Climate has 14-inch 'minilite' alloy wheels, air conditioning, Quickclear heated
windscreen and electrically operated heated door mirrors. Frugal yet lively performance is provided courtesy of Ford's proven 1.3-litre 70PS Duratec petrol engine. Alternatively, for the ultimate look, there's the racy Sportka, complete with equipment and styling enhancements plus an uprated 1.6-litre powertrain.
FIESTA from £8,595
As well as the established Studio, Style, Zetec, Zetec-S and Ghia, a specification-packed special edition hits the headlines this month.
Costing from only £8,995, 16-inch alloys, Sony CD audio system, Quickclear heated windscreen, air conditioning, Bluetooth® connectivity with voice control, automatic headlamps, rain-sensing
wipers and power-fold door mirrors form part of the Fiesta Blue's kit list.
NEW FOCUS from £11,945
Benefiting from Ford's 'kinetic design' approach to styling, the 2008 Focus takes much of its inspiration from the critically acclaimed new Mondeo. The result is a classier and more distinctive appearance from a vehicle that's now as impressive to look at as it is to drive. Inside, the upmarket feel continues with soft-touch plastics, plush new seat fabrics and upgraded technology and convenience features. The new-look Focus is in showrooms now with revised turbocharged ST and Coupe-Cabriolet versions expected imminently.
C-MAX from £13,295
Opt for the £14,495 C-MAX Zetec 1.6-litre 100PS for example and you'll be saving £800 off the recommended retail price with free Bluetooth® and Voice Control featuring alongside privacy glass, front fog lights, air conditioning and Quickclear front windscreen.
NEW MONDEO from £15,195
Now there are several additional reasons to consider a Mondeo, with new colours, equipment
enhancements and the arrival of an E85 compatible Flexi-Fuel Vehicle (FFV) on all series.
The big news though is in the diesel department. Ford's ECOnetic vehicle portfolio has now been extended to include a sub-140g/km CO2 Mondeo ECOnetic. Equipped with a 115PS 1.8-litre TDCi engine with six-speed manual gearbox and Diesel Particulate Filter, this super-frugal addition features lowered suspension, low rolling resistance tyres and aerodynamic improvements.
For the ultimate in smooth diesel power, a new 175PS 2.2-litre TDCi engine also joins the Mondeo family. Offered exclusively with Titanium X trim, the engine provides a new level of sporty performance combined with 165g/km CO2 emissions.
More good news for diesel customers is the announcement that the 2.0 TDCi engine linked to the six-speed automatic transmission gets a power boost from 130 to 140PS.
S-MAX from £17,495 and GALAXY from £19,495
2007 European Car of the Year, now has advanced Bluetooth® technology fitted as standard across all specifications. Titanium trim now adds Solar Reflect Windscreen, ambient lighting and chrome door handles plus lower grille. The Titanium X pack now includes bi-xenon lights.
Galaxy buyers can also communicate on the move with Bluetooth technology installed as standard while Ghia adds new 10-spoke 17-inch alloys, Solar Reflect Windscreen, ambient lighting and rear compartment air conditioning.
A new Ghia X pack, with 18-inch alloys, bi-xenon lights and powered rear quarter windows complements the full leather trim and panorama roof to create the ultimate Galaxy.
Meanwhile S-MAX and Galaxy see the LX badge deleted in favour of Edge trim and receive a similar array of upgrades to the Mondeo. A new colour palate is joined by the availability of a FFV derivative, 2.2-litre TDCi powertrain in conjunction with Titanium (S-MAX) or Ghia (Galaxy) trim and a 10PS power enhancement for diesel automatics.
For more information, prices and full details of all the latest models, special incentives and low rate finance offers available this March visit your local Ford dealership or log on to
www.ford.co.uk
Comments