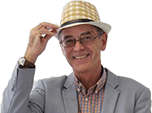 'i Save' 0% finance on all Hyundai i30s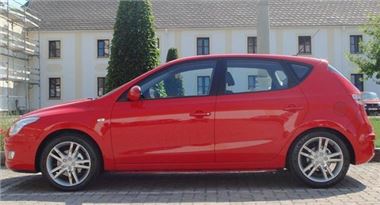 Own an new i30 for less than £245 per month
Only requires a 20% deposit
All i30s have air-con, alloys and 5-year warranty
This time of the year may seem a little gloomy – cold weather, broken new year's resolutions and a shortage of cash after the festive period.
Trust Hyundai to help put a smile back on your face with a winter offer of 0% finance on all i30 models in time to treat yourself to a shiny new 08 registration on your driveway.
The highly-acclaimed i30 mid-size hatchback has been causing a stir among its rivals, proving that it can beat the finest in its class with generous equipment levels, competitive pricing and exceptional quality. Like all Hyundais, the package is topped with an unlimited mileage five-year warranty.
Competitors have attempted to divert attention from the i30 by offering low-rate finance deals on some limited models in their ranges, with a typical minimum 30% deposit. Alternatively they'll try and sign buyers up to PCP schemes which require a large 'balloon' payment after a few years.
Once again Hyundai has hit back with a class-leading deal.
Realising 30% can be a struggle to get together as a deposit, Hyundai require a deposit of just 20% across the entire i30 range.
Despite this, the monthly repayments are still around the same level as competitors' PCP costs – and at the end of the three years you own the Hyundai - with no balloon payment.
As an example, a customer who buys a 1.4-litre petrol Comfort model pays a deposit of only £2,199.00, followed by £244.33 a month for 36 months.
The Comfort isn't short of equipment either, with air conditioning, alloy wheels, CD audio and MP3 player with ipod/USB and auxiliary connections, ESP and four electric windows all as standard. Other models in the range are even better equipped and equally good value.
The finance offer is only available until 31st March, giving plenty of time for buyers to take advantage and still have a new '08' registration i30.
Further details and full terms and conditions can be found on
www.hyundai.co.uk
, by calling 0800 981 981, or from any Hyundai dealer.
Comments