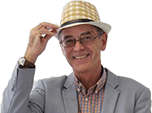 NISSAN'S WINTER DEALS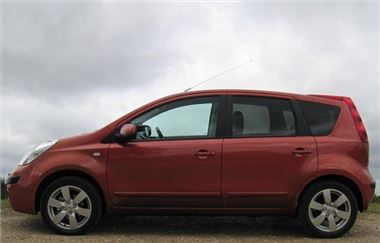 3 year servicing deal on all NOTE models for just £299, or if you prefer, a 0% finance deal with a 30% deposit.
Both available for the next three months.
The NOTE MPV offers the comfort and practicality of a C-segment car matched to the agility and easy driving qualities of a supermini. There are four trim levels: Visia, Acenta, Acenta R and Tekna, plus 88 PS 1.4 litre and 110 PS 1.6 litre petrol engines and an 86 PS 1.5 litre dCi turbo diesel to choose from.
QASHQAIs featuring the All-Mode four-wheel drive system, which ensures drive is transferred instantly to the wheels with most grip to provide enhanced security in the current slippery conditions, are available with 3 years 0 per cent finance with a 30 per cent deposit. There's a choice of either a 140 PS 2.0-litre petrol engine or a 150 PS 2.0-litre diesel unit.
Alternatively, you can choose a QASHQAI, 4WD or 2WD, through Nissan's own personal contract plan known as Preferences with a low rate finance of 5.9% APR.
Nissan is also providing 3 years 0 per cent finance, with a 30% deposit, on the range topping 4x4 Aventura grades of the PATHFINDER, NAVARA and X-TRAIL.
The low monthly payment scheme 'Preferences' is also available on the new X-TRAIL offering a low rate of 5.9 per cent APR over a choice of 2 or 3 years. And, the company will even throw in £1000 towards your deposit.
The MICRA hatchback has just undergone a revamp for 2008 with changes to the styling, additions to the equipment list and a new grade structure – adding even further to its value-for-money proposition. On top of that, between now and the end of March, customers can choose to buy the two Micra flagship models powered by the 110 PS 1.6-litre engine using a 3 years 0 per cent finance deal. The pocket 'street racer' Micra 160 SR offers sub-10 second acceleration to 62 mph, stiffer suspension and group 6 insurance, and is as handy about town as it is chuckable through corners. The Micra Active Luxury on the other hand is aimed at stylish, city-living small car buyers looking for a taste of contemporary luxury and prestige in their cars.
There are also deals to be had on the elegant MICRA C+C. Again, 0 per cent finance is offered over a 3 year period on all models with the exception of the entry level Visia grade. Prices start at £14,400 for the 1.6-litre Acenta rising to £15,645 for the range-topping 1.6-litre Active Luxury model.
The C+C's folding hard top offers the option of fresh air for the hardy, and a snug, cosy cabin insulated against the elements for the rest of us. And even with the roof up, the thermally-insulated C-VIEW® glass panel means you can make the most of those classic crisp winter days. If the sun gets a little too bright then there's always a retractable sunblind that can be pulled across.
All the above offers and others are available now until 31 March, 2008 and can be viewed on
www.nissan.co.uk
Comments