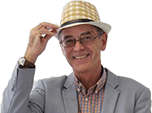 Cut Price Kenari for Christmas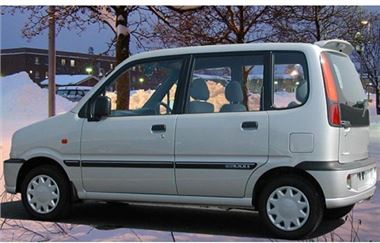 £500 cashback deal on Kenari brings prices down £5630 for the GX manual and £6430 for the EZ auto.
Kenari £500 cashback deal available on EZ & GX models without SE pack until 31/03/08
Delivered prices quoted exclude Road Fund Licence and First Registration Fee.
Kenari is a compact yet spacious 5-door mini-MPV based on the Daihatsu Move with a high standard specification, including driver & passenger airbags, power steering, electric front windows, stereo radio/CD/cassette, central locking, individual folding/reclining rear seats, side opening rear door, power steering and side impact protection.
Kenari is characterised by its unconventional exterior styling, enhanced by a rear tailgate spoiler, protective side mouldings, two tone bumpers and a rear tailgate black trim. Free
Kenari is an efficient and economical vehicle, returning 56.5mpg on the Combined cycle (GX), providing a range of over 400 miles between fuel stops from a 1.0 DVVT DOHC engine. Combined with a low kerb weight of just 865kg, Kenari produces 136 g/km of CO² emissions (GX) resulting in Band C Vehicle Excise Duty (GX).
Kenari is well equipped with the latest safety features and carries a body shell designed to crumple away from the cabin and vehicle occupants to reduce the potential for injury in the unfortunate event of an accident or collision.
The spaciousness, safety and value for money provided by Kenari has the potential to appeal to many different types of end-users; from the elderly or disabled who benefit from easy access to the vehicle, to young families appreciating the vehicle's interior space and value for money, to those with leisure or business pursuits requiring a practical, compact vehicle offering multi-purpose cargo versatility.
More at
www.perodua-uk.com
Comments