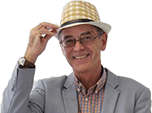 '57 Chevrolet January Sale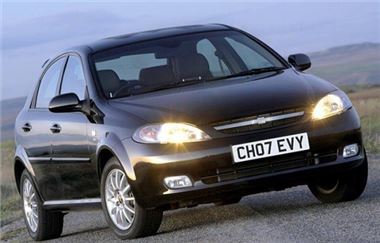 * Post-Christmas sale offers savings of up to £2,120 on selected Chevrolet models
* Four-figure reductions on Matiz, Kalos and Lacetti
* Starts Boxing Day!
At last – a January sale that doesn't feature Linda Barker or Martin Kemp sitting on a sofa!
If you don't fancy trudging round shopping centres in the aftermath of the festive season, then the biggest bargains you'll find are at your local Chevrolet dealer.
From Boxing Day until January 13th, participating retailers will be holding a special sale, with huge savings on offer on selected Chevrolet models.
The biggest saving, with a reduction of £2,120 from its list price, is available on the well-equipped Lacetti 1.6SX – yours for only £8,995. For supermini money, lucky Lacetti buyers will get a family-sized five door hatchback, styled by famed Italian design house Giugiaro, with comprehensive equipment levels including air conditioning, electric windows all-round, remote central locking, a CD-radio and electrically adjustable door mirrors.
Two different Kalos models benefit from New Year savings – the 1.2S a/c 3-dr, with standard air conditioning, gets a £1,700 price cut to £5,995, while the range-topping 1.4SX 5-dr is available for £7,995 – a saving of £1,370 against the list price.
And there are savings, too, on the evergreen Matiz – a car that has seen a sales increase of over 30 per cent in 2007. The popular 1.0SE is on offer at £5,795, a reduction of £1,070 against the list price.
But hurry – these savings are only on offer for a limited period and stocks are strictly limited. You can find your local Chevrolet retailer's details at
www.chevrolet.co.uk
or call 0800 666222.
Comments