Electric Jaguar XJ to be built in the UK despite Brexit uncertainty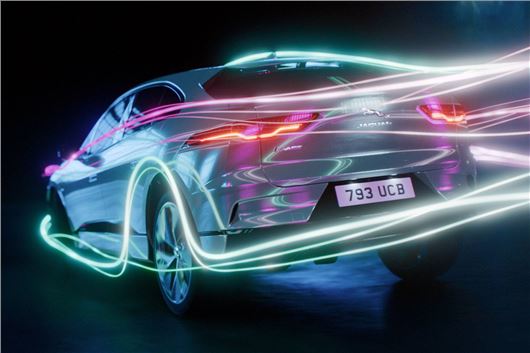 Published 06 July 2019
Jaguar Land Rover has announced plans to build electric vehicles in the UK - a move which it claims will safeguard thousands of UK jobs amid ongoing Brexit uncertainty.
The next-generation flagship XJ saloon will be produced at the firm's Castle Bromwich plant, where the last example of the current model left the production line earlier today.
The 2020 Jaguar XJ will be sold solely with electric power and a range expected to exceed 300 miles - taking on the Tesla Model S and upcoming Porsche Taycan.
Jaguar Land Rover caused controversy when it announced it would build its first electric vehicle, the I-Pace, at its plant in Austria. The car manufacturer - which employs more than 40,000 people in the UK - cut 4500 jobs earlier this year.
But the firm says its next stage of its electrification strategy will see its Castle Bromwich plant to become the UK's first premium electrified vehicle plant. It will be able to support JLR's next-generation Modular Longitundinal Architecture (MLA), designed to underpin efficient petrol and diesel models alongside full electric and hybrid cars.
"Charging should be as easy as re-fuelling a conventional vehicle."
In January, JLR revealed plans to produce batteries and electric drive units in the UK at its Hams Hall site in North Warwickshire. It will be able to provide enough batteries to power 150,000 Jaguar Land Rover models a year.
"Affordability will only be achieved if we make batteries here in the UK, close to vehicle production, to avoid the cost and safety risk of importing from abroad," said JLR's CEO, Dr Ralf Speth.
"The UK has the raw materials, scientific research in our universities and an existing supplier base to put the UK at the leading edge of mobility and job creation."
Speth also added that electric vehicles need to be more convenient if electric vehicle uptake is going to uptake.
"Convenience and affordability are the two key enablers to drive the uptake of electric vehicles to the levels that we all need. Charging should be as easy as re-fuelling a conventional vehicle."
Conventional petrol and diesel cars without electrified engines are set to be banned from sale in the UK from 2040 - a target which is seen as ambitious, with just 11,975 battery electric cars registered so far in 2019, accounting for less than one per cent of the market share.
Comments
Author

Andrew Brady
Latest