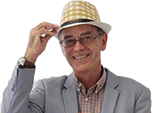 Why Have GAP Insurance?
The majority of car owners may not realise it, and you may be one of them, but should your vehicle be stolen or classed as a Total Loss in an accident your insurer will only issue you with a payment for the current market value for your car, even if you have fully comprehensive insurance.
This could result in a large discrepancy between the original price at which you purchased a car and the amount which you actually receive from your insurer. In only 3 years the value of your car can have reduced by more than half. Arguably the most significant result of this can be that your insurance payment may not be sufficient to meet any remaining finance on your car, leaving you with not only the loss of your car but a financial loss as well.
You may be able to avoid this shortfall. By buying a GAP insurance policy you would protect against the insufficiency of any payment you receive from your comprehensive insurer if you make a claim if your car is written off or stolen.
Why buy a Policy from ALA rather than a Dealer?
Dealer bought GAP policies are almost always more expensive and often a lower quality product, sometimes with clauses resulting in a payment that does not go very far to enhance the payout from your motor insurer. The majority of GAP policies purchased from dealers can cost between £299 and £799. In comparison the average GAP insurance policy from ALA is around £136, and the quality of the product, as can be seen from our customer feedback, is much higher.
Our Policies...
Back To Invoice Plus+ Policy
Whether you have purchased your vehicle outright or whether you have purchased it either fully or partly using finance our BTI+ - policy could save you time and money should the worst happen and your vehicle is written off or stolen. If this happens either the full outstanding balance of any finance would be paid off OR you would receive the amount that, alongside your comprehensive car insurance settlement, would take you back to the original price you paid for the car.
EXAMPLE 1: Typical Finance Example
If your car gets stolen or is involved in accident and is deemed to be beyond repair quite soon after you purchased it, it's value will have already depreciated somewhat and so would reduce the amount your insurance company would pay. For example:
Original price paid for your car = £30,000
Finance charges over 4 years = £5,000
Total amount left to pay = £35,000
Comprehensive Motor Insurance Settlement = £28,000
Outstanding amount to finance company = £7,000
BTI+ Settlement from ALA = £7,000
With a BTI+ policy from ALA the £7000 shortfall, which would be owed to the finance company after receiving your motor insurance payment, would be provided for. This then would take you back to the initial £35,000 you originally paid for your vehicle
EXAMPLE 2:
If your car was written off or stolen towards the end of the four years its value would be significantly lower but the amount of finance remaining on the car would be minimal:
Insurance company payout = £12,000
BTIP+ Settlement from ALA = £18,000
ALA would pay the extra £18,000 to take you back to original invoice price of £30,000, as this figure would be the higher amount in comparison to the outstanding finance amount. If instead you bought your car outright and did not have any finance, the second example would apply to you. ALA would merely fill any financial gap left after you receive a payment from your motor insurance company.
Vehicle Replacement Plus+ Policy
If you have bought or are buying a car and benefiting from a high level of discount , you could have little or no assurance that you could receive the same car at the same level of discount if you needed to replace your car in the future.
Additionally if the amount of VAT should rise again or manufacturers increase their prices, the amount you paid for your vehicle at the time of purchase would be a lot lower than it could be in the future. If any of the above applies to you, you could benefit from our VRI+ policy.
If your car was written off or stolen you would, with a VRI+ GAP Insurance Policy from ALA, be able to replace your car with one of the same or similar specification as that you originally purchased regardless of the discount you received.
As previously mentioned your would only receive from your insurance company the current market value if you made a claim, again leaving a discrepancy between the insurance company payment and the amount needed to replace the vehicle like-for-like.
EXAMPLE:
Original cost of your car = £20,000

If 18 months later your car is stolen or written off

Cost of replacing with a like- for- like new car = £22,000
Insurance company pays only = £9000
ALA Payment to nominated dealer = £13,000
A VRI+ policy from ALA would ensure an additional payment of £13,000 to a dealer to allow you to purchase a brand new car to the same or similar specification vehicle as the one originally purchased.