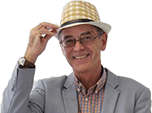 Q
LEADED PETROL: I have an older car designed to run on four-star leaded petrol. What should I be using now? 
A
If your car is post-1990 it should be capable of running on unleaded petrol of the correct octane without any additives. Nearly all 1980s Japanese cars or 1980s cars with Japanese engines are designed to run on unleaded. Many cars with aluminium cylinder heads have been fitted with hard exhaust valve seat inserts made of chrome steel rather than cast iron.

The oil companies have agreed that all UK Lead Replacement Petrol (LRP) will contain potassium instead of lead, now dosed at 10 to 12 mg per litre (which may still not be enough to properly protect the exhaust valve seats). If your car has a compression ratio of 9:1 or higher, you may find it both cheaper and safer to run your car on premium unleaded (always the same brand), octane-boosted with exactly the correct quantity of either Castrol Valvemaster Plus (phosphorus-based, from Halfords) or Millers VSP Plus or Carplan Nitrox 4-Lead (both manganese-based – the favoured additive in Canada).

If your car has a compression ratio of less than 9:1, you can use 95Ron unleaded petrol (preferably Shell or Texaco) dosed with a wider choice of additives which include: standard Valvemaster (phosphorus-based), Millers VSP Plus (manganese-based), Superblend Zero Lead 2000 (potassium-based), Nitrox 4-Star (potassium-based), Redline (sodium-based) or Wynns (sodium-based).

Please note
Sodium can damage turbochargers. Never mix petrol containing one LRP additive with petrol containing another, and never overdose it. Never mix manganese-based Nitrox 4-Lead with potassium-based Nitrox 4-Star.

If your engine has hard exhaust valve seats but is unhappy on 95Ron or even 97Ron petrol, you can boost the octane from 95 to 97+ and from 97 to 98+ by using Millers Octane +. This costs around £3.00 for enough to boost 40 to 50 litres of petrol.

Castrol (Valvemaster): 01793 452222; Superblend: 0116 291 1700; Redline: 01732 866885; Millers: 0800 281 053; Carplan Nitrox: 0161 764 5981.

All the additives mentioned have been extensively lab-tested and approved by the FBHVC at the Motor Industry Research Association.


THURSDAY 15 MAY 2008 - LEADED FUELS UPDATE

Bayford & Co Ltd brought leaded petrol back to the UK market in 2000, primarily to service the needs of the classic car owner.

As the only government-approved supplier of leaded fuel in the UK, following the decision of the major oil companies to withdraw the product, Bayford remains
committed to do all it can to make leaded fuel as widely available as possible.

Recent press speculation suggesting that Bayford is no longer willing to supply leaded fuels is incorrect.

Bayford, winner of numerous awards from the classic car industry for its efforts, including the Penrite Award for its Managing Director, Jonathan Turner, and the Classic & Sportscar Award for "Product of the Year", takes its role in fulfilling this declining yet important demand very seriously.

Bayford does, however, face difficulties in securing product and recently outlined its frustrations in a letter to its retailers, which presented the full picture of the situation. Its long-term blending partner has decided that the volumes through the tank are no longer sufficient and the search for an alternative supplier - which complies with the stringent health and safety criteria for leaded product - now extends across the world. Several possible options are being considered.

Never one to give up, Bayford's Managing Director, Jonathan Turner - an enthusiastic supporter and collector of veteran, vintage and classic cars - is continuing the search for a satisfactory solution.

Turner said: "Working alongside the Federation of British Historic Vehicle Clubs and Lord Montague, we have had a consistent fight over the years with the government to keep this product available.  

"Despite having to pay an extortionate rate of duty on leaded and the consistently declining volumes, we are working hard with all concerned to continue to make leaded fuel available. Despite all the frustrations, our retailers have been fantastic. This subject is very close to my heart and we are determined to do all we can for our customers and all the classic car clubs and enthusiasts across the country."