Post-flood warning for company car drivers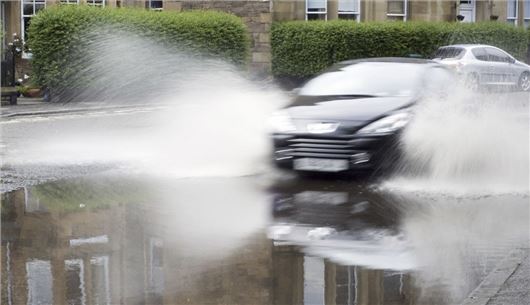 Published 26 February 2014
Company car drivers are being warned not to become over confident when driving on Britain's roads now that the worst of the winter flooding seems to be receding.
The warning comes from Jonathan Mosley, director of sales and marketing at E-Training World, who is advising drivers to remain vigilant and not ease off their level of concentration when driving, even as road surfaces start to dry out.
"In recent weeks drivers travelling on very wet roads have been forced to slow down," comments Jonathan. "This is mainly because they have had very little choice, particularly on A-roads and in rural areas where large parts of the carriageway have been covered in water.
"As the water levels subside, there could be a general sigh of relief with drivers tempted to go faster, allow less time for their journeys if they believe the roads will be clearer, and generally feel more relaxed that there are less hazards to contend with, which is when accidents can occur."
He advised businesses with company vehicles to put out an important reminder to their drivers that careful driving is expected whatever the weather.
Jonathan points out that all weather types, from summer to winter bring their own unique hazards, which is why he is encouraging business drivers to consider taking the E-Training World online training module about driving in adverse weather conditions.
Comments
Author

Simon Harris
Latest