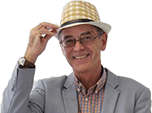 According to the criteria that you've selected, these are the cars that best suit your requirements:
The Superb is the halo model in the Skoda range and remains true to its creator's value for money principles by providing the size and feel of a luxury saloon for the same cost of a family hatchback. As a result the Superb represents excellent value, with no other model coming close to matching its...

Toyota axed the Avensis in 2019 and replaced it with an all-new version of the Camry. The saloon uses a 2.5-litre petrol hybrid powertrain. Toyota's decision to bring its big saloon back to the UK marks the end to a 14-year absence for the Camry, which struggled to compete against the likes of the...

As far as family estate cars go, the Superb Estate ticks all the right boxes. This is one car that's close to faultless. Not only does it boast a mammoth-sized boot but it has the quality feel of a premium car, yet costs the same as a family hatchback. When it comes to offering value for money, nothing...

The Peugeot 508 SW is an attractive estate car which rivals the likes of the Skoda Superb and Volkswagen Passat. Like the Fastback model, the 508 SW is an attempt to move the brand upmarket - which explains why prices start at around £5000 more than the equivalent Vauxhall Insignia or Ford Mondeo....

The plug-in hybrid Volkswagen Passat GTE attempts to combine cheap, pure electric commuting with comfort, strong performance and long distance capability. For the most part it succeeds, but temper your expectations for fuel economy – you won't be surprised to find that most drivers won't manage anywhere...

The Ampera is a plug-in electric car that you can simply plug into the mains in your house or garage using a normal plug. That charges it in four hours, giving you a 40 mile electric range. As soon as the battery is down to 20% charge, the petrol engine cuts in, alone generating the electrical power...
Want to narrow the choices down? Which of these is most important to you?
Or you can choose something else:
Yours sincerely, Honest John