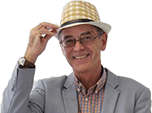 According to the criteria that you've selected, these are the cars that best suit your requirements:
The Superb is the halo model in the Skoda range and remains true to its creator's value for money principles by providing the size and feel of a luxury saloon for the same cost of a family hatchback. As a result the Superb represents excellent value, with no other model coming close to matching its...

As far as family estate cars go, the Superb Estate ticks all the right boxes. This is one car that's close to faultless. Not only does it boast a mammoth-sized boot but it has the quality feel of a premium car, yet costs the same as a family hatchback. When it comes to offering value for money, nothing...

The Stinger is KIA's most powerful model ever, with the top, twin-turbo, 3.3-litre V6 producing a hefty 365PS and 510Nm of torque, providing a top speed just short of 170mph and a 0-60mph sprint of 4.7 seconds. A less powerful 2.0-litre engine is also offered with 255PS and 350Nm. And a 197PS 2.2...

The Mazda 6 puts the Japanese firmly among the frontrunners in the family car class. Thanks to Mazda's attention to detail and commitment to weight reduction in order to improve economy and emissions, the 6 is good to drive and easy on the wallet. Mazda's SkyActiv programme is the over-arching name...

The plug-in hybrid Volkswagen Passat GTE attempts to combine cheap, pure electric commuting with comfort, strong performance and long distance capability. For the most part it succeeds, but temper your expectations for fuel economy – you won't be surprised to find that most drivers won't manage anywhere...

It might face an uncertain future against the backdrop of ever-increasing SUVs, but the Ford Mondeo makes a strong case for itself by providing premium quality and comfort at a price that most family car buyers can still afford. Like the previous Mondeo, this is a big car. In fact it's only slightly...
Want to narrow the choices down? Which of these is most important to you?
Or you can choose something else:
Yours sincerely, Honest John