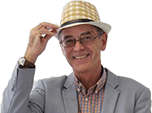 Volkswagen Touran (2003–2010)
What's good
What to watch out for
Not inspiring to look at.

Nowhere to rest clutch foot on early RHD examples apart from under the pedal (corrected on later cars).

Front 3/4 blind spot.

Complaints of fumes from auxiliary heater of diesel on cars being used for short journeys, especially in colder conditions. VAG dealers now have a cure.

Very fiddly and difficult to replace rear light cluster bulbs.

All models apart from the Sport have only four speakers which are all in the front, so rearmost passengers can't hear much from the sound system. New Multimedia Pack is a stiff £1,500, or £1,560 for the S, which gets more speakers as part of the pack.

Some councils will not certificate 7-seater Tourans as mini cabs because they have no spare wheel and cannot be fitted with one.

Electric parking brakes can be slow to release (no return spring) with the result that the parking pads drag on the rear discs, wear rapidly and increase fuel consumption.
With DSGs, protective software can delay the message from brake switch to ECU that brakes have been released, allowing car to enter a junction or roundabout on the fuel in the combustion chambers, then momentarily shut off mid-junction.
Reports of failure of electronics that control the seat belt warning alarm and the indicator reminder failing.

Tyrefit kit on 7 seater no use after a blowout.

Spate of problems with PAS racks, replaced under warranty. Also software problem with electro-hydraulic power steering system.

One reader reported a problem of his DSG box sticking in 3rd on 3 occasions over 24,000 miles, with consequent buzzing from the electronics. Electronics close off some of the inlet flaps to prevent volumetric disturbances setting off the alarm. This can malfunction while the car is in use, shutting off airflow into the car. Many Tourans with DSG problems sitting awaiting parts in June 2008.

During June 2007, flywheels and clutches for diesels were "on back order" (see recalls). Seems to be a very common problem. Sometimes the self destructing DMFs damage the transmission. Continuing issue December 2008. Sometimes two reports of DMF/transmission casing failures a day.

On the 1.9 TDI PD 105, if engine lube oil appears to rise, the reason may be that the injectors are leaking fuel oil into the bores. Very important to get this fixed or engine may start running on its lube oil and need to be stalled against the brakes or choked of air to stop. Alternatively it may be the 'Tandem pump" that is at fault
and has been leaking diesel into the engine. See Recalls below.
A problem of 2.0 TDI PD 140s and 170s is failure of the oil pump. The oil pump is driven from a balancre shaft via a short hexagonal shaft. The peaks of this hexagonal shaft locate in six corresponding but minute grooves machined within the otherwise circular-bored oil pump drive shaft. Thus, the oil pump drive relies entirely on an interference fit of little more than 0.010" along the peaks of the hexagonal shaft. After about 50,000 miles, the shaft can round off, resulting in a totally destroyed engine and turbo, plus a bill of up to £9,000. If the danger is known and the oil pump is removed by the garage in good time, a new replacement pump will cost over £500, plus the labour etc to remove and refit it. However, it is also possible to save the old pump and modify the drive at a fraction of the cost of a new one. Many local machine shop already have numbers of these pumps in for such rectification, the drive shaft of each having been on the point of rounding off.

ESP warning light can indicate Fault Code "Boost Pressure Sensor G201". This is embedded inside Teves Mk 60 ABS systems and requires replacement of ABS control unit/pump. Seems to be age-related, occurring mainly in 3 - 5 year old cars. Does not necessarily lead to an MoT failure. VAG policy seems to be to pay 100% for fully VAG serviced cars up to 48 months old. Older than that, 35%. Non VAG serviced, smaller contribution towards £1,500 cost of replacement. More on the problem and independent rebuilds of the unit at:http://ecutesting.com/vw_golf_touran_abs_pump_module.html Cheaper cure at £225 inc VAT, but plus removal and re-fitting, by www.sinspeed.co.uk
Dodgy dealers and unscrupulous private vendors are now unplugging the ECU as no warning then shows on the dash. Replace the plug and the light 'ECU off' appears permanently whether you switch it on or off. From Janaury 2012 faulty ESP has been an MoT failure.

Also minor problems with hestitation when pulling away and car very prone to stalling.

On 6-speed twin shaft manuals the gearchange from 1st to 2nd can become still. First stage dealer cure is to replace the transmission oil. If that fails, it needs a synchro ring replacing. So if your box stiffens up, make sure it is attended to before the warranty expires.
12-2-2007: Report of cigarette lighter, heater fan, rear wash/wipe and front screenwash stopping working on a 2007 VW Touran 1.6 petrol. Otherwise the car worked as normal. Owner took car to two local garages who plugged in their generic diagnostic kit. In each case a problem in the Central Processing Unit was indicated. Having had two quotes for this unit to be sent away and reconditioned for approx £450, owner phoned nearest VW dealer and was told £90 plus VAT for a diagnossis and up to £1,000 for the unit to be replaced. Owner went online checking symptons against various VAG models. For an Audi A3 he was directed to vwaudiseat forum.co.uk and there was a post by 'Crasher' dated 7/4/2012. The same symptoms and with advice to look for Relay 460. He found the bank of relays just above the fuse box under the steering column and ordered AudiVWSeat Engine ECU Control Relay IKO951253A No 460 from a company whose advert is on eBay. Next day delivery for £9.99 including postage. Once fitted, problem solved.
22-1-2011: If ESP/ABS amber warning light comes on intermittently and will not re-set, you might not actually have the ATE Teves Mk 60 ABS/ESP problem. First check circuits and start at the ABS fuse and holder (no 9 on a Golf, on scuttle edge by driver door). Pull it out, have a look and if okay replace it. The warning light may then go out. Sometimes they slip out a bit and become wobbly, which is enough to set off the warning.
14-3-2011: Digital LED display can be corrupted by below zero temperatures. £830 for a new instrument cluster (including the speedo and rev counter). 'Cluster Repairs' at www.Clusterrepairsuk.co.uk. quote £180 to fit a new LED unit to the existing cluster. Instrument cluster removal is a DIY job using the Haynes manual. Existing data; mileage, fuel consumption data etc. is preserved intact.
29-12-2011: Standard problem of piston failures of 1.4TSI with both supercharger and turbocharger seems to be occurring. Not universal. Not sufficiently widespread for every owner to worry.
8-1-2012: Faults reported on a December 2009 Touran (bought July 2010) by January 2012: The accelerator pedal snapped, broken air con pipe, all rear seat belt casings have had to be replaced, both passenger side door hinges have had to be replaced, alternator has had to be replaced, various internal trims have broken. VW has rectified all of the above issues and now when I lock the car the windows open by themselves.
17-1-2012: Clear plastic headlight lenses mist up in cold weather.
30-5-2012: 10th Least Reliable 3-5 year old family car in 2012 analysis of Warranty Direct Claims records on www.reliabilityindex.com
2-10-2012: Where fitted with DPFs can have problems when used for rerpeated short runs.
11-1-2013: Warranty on 7-speed dry clutch DSG extended to 5 years or 150,000 kilometres in Russia and China. Followed by recalls in Australia, Singapore and Malaysia. Problem is with the Mechatronics unit, replaced in the Singapore/Malaysia recall. The transmission reportedly makes strange noises heard inside the car when shifting from 4th to 3rd, 3rd to 2nd and 2nd to 1st. Outside the car the noise is a metallic and repetitive sound, made when the car goes over speed-bumps. www.autoevolution.com reports that an angry group of French VW owners claim that Seat, Skoda and Audi drivers are also reporting the same problems.
3-4-2013: Alterted to a frustrating and infuriating fault: The heavy rear hatch is supported by two gas struts. They are held to the car body by ball-ended bolts and if the nut drops off the only way to reach the bolt end to put a nut on is to remove the rear body panel (which is also roof, wheelarch and window area), and then refit and re-paint the back of the car. Clearly an expensive job for one bolt to be replace.
25-9-2013: DSG failed on 50k mile 2005 Touran. Quoted £4,600 for replacement. But reader had been getting the car independently serviced and had not changed the transmission fluid and microfilter at the required 4 years.
2-2-2017: Exhaust fumes entering the cabin of a 2008/58 Touran 2.0TDI 170 DSG found to be because the exhaust pipe stops short of the rear of the car and in traffic exhaust fumes can be blown forwards, entering the car via its ventilation system.
Recalls
12-02-2004: TSB for cure for excessive smoking of auxiliary heaters on diesels. Involves change in the ECU software and new fuel pipe on auxiliary heater. Any Touran owners experiencing a problem can book the vehicle in to their Volkswagen Retailer to be modified at no charge.

03-03-2005: On LUPO, POLO, GOLF, BORA, TOURAN, NEW BEETLE, PASSAT AND SHARAN (WITH 2 PUMP INJECTOR ENGINE) built 1-3-04 to 31-8-04 bolts on tandem fuel pump may break.
02-06-2005: "Volkswagen is recalling Touran 2.0 TDI models with the six speed manual gearbox to have their dual-mass flywheel checked. A fault with this component could lead to increased noise and damage to the clutch. Around 44,000 Tourans built for the 2004 and 2005 model-years are affected; Volkswagen is contacting all known owners of these models, and owners can call Volkswagen Customer Services for further information."
12-07-2005: Tourans recalled in France to replace a bleed valve that could cause a problem with the PAS and possibly cause a fire.
05-10-2005 R/2005/091 VWTOURAN & GOLF AND GOLF +flywheel may fail WVG0001T04W044331 to WVG0001T04W177262 build dates 01/10/2003 to 31/05/2005
14-12-2009: Official VOSA recall R/2009/110/37E8 of VAG cars with 6-speed dual wet clutch DSG transmission built 1-9-2008 to 31-8-2009 because "In rare cases an incorrect interpretation of the clutch temperature can occur which results in the clutch opening unexpectedly with loss of drive." Remedial action was to update/reprogramme gearbox Mechatronic control unit.
28-9-2011: VOSA Confirmation of Injectors Recall Thank you for notifying Vehicle & Operator Services Agency (VOSA) of theproblems experienced with your vehicle. I can confirm theinvestigation into this fault is now complete. Following detailed negotiations between VOSA and the vehicle manufacturer, VW-Audi Group (VAG) has agreed to replace all the injectors originally fitted to VAG group vehicles. If any of the original injectors has already been replaced, VAG will reimburse customers who have paid for this work themselves even if thework was completed outside of their authorised network. If your vehilce is within the range of vehilces affected then all fourinjectors will be replaced free of charge.
31-12-2011: Apparently, all VAG models with the 2.0TDI engine from around 2005 fitted with Siemens peizo injectors are subject to a recall which involves replacing all the injectors FOC. Job takes around 3 hours. A short circuit within the injectors causes the fuel system to shut down and engine cuts out.
20-06-2012: In response to a lawsuit from nearly one thousand VW owners, the General Administration of Quality Supervision, Inspection and Quarantine has officially stated that it is presently impossible to determine whether or not the DSG gearboxes require a recall, the Economic Information Daily reported today. Jiang Suhua, partner of Beijing-based Yingke Law Firm, received a letter from AQSIQ saying that, "following expert analysis, investigation and authentication of issues mentioned by consumers with the DSG gearboxes, [we] are still unable to determine whether or not [they] are defective." AQSIQ has previously stated that if they found that the DSG gearboxes were indeed defective, they would adhere to the appropriate legislation and issue a full vehicle recall in order to protect customers. An official from the AQSIQ's Defective Product Center, who wished to remain anonymous, personally believed that the main reason VW has received such a high number of complaints is that it did not fully consider China's driving environment. In Beijing and other large cities where congestion rates are very high, drivers are forced to constantly shift gears, placing a considerable amount of strain on the transmission. The climate in western Sichuan and other regions is extremely humid, while several cities boast high rates of pollution, both of which may have further exacerbated issues. "We are extremely concerned… about the issue with VW's DSG gearboxes," AQSIQ said, confirming that it had requested the manufacturer to promptly resolve the issue and satisfy consumer demands on numerous occasions. Its Defective Product Center, meanwhile, is conducting various tests and experiments on the gearboxes to analyze the source of the problem. AQSIQ stated that it will continue to analyze the problem in order to determine whether or not it poses a legitimate safety risk. Last month, VW issued an officially apology to Chinese drivers affected by issues with its DQ200 dual-clutch transmissions. It also announced that it would be extending warrantees for DQ 200 seven-speed and DQ 250 six-speed gearboxes to cover ten years and 160,000 km.
12-6-2013: Australian VW DSG Recall
and Australian VW DSG You Tube Video
Due to electrolysis, the DSG 7-speed transmissions are susceptible to conductive deposits forming in the gearbox control units, possibly causing the gearbox fuse to blow. Should this happen, the clutch will fully open due to power supply failure, causing the vehicle to roll to a stop if in motion. In the majority of cases, the fault occurs when the engine is started with the vehicle stationary. If the fuse blows while the vehicle is in motion, however, a sudden loss of power at the wheels could in certain circumstances occur while the vehicle is being driven. This may pose a hazard to the vehicle occupants and other road users. All other functions of the vehicle (steering, braking, etc.) remain fully active.
We need your help with our latest Satisfaction Index, so that we can help others make a smarter car buying decision. What's it like to live with your car? Love it? Loath it? We want to know. Let us know about your car - it will only take a few minutes and you could be helping thousands of others.
Help us with the Honest John Satisfaction Index now