Volkswagen Golf SV (2014 – 2020) Review
Looking for a Volkswagen Golf SV (2014 - 2020)?
Register your interest for later or request to be contacted by a dealer to talk through your options now.
Volkswagen Golf SV (2014 – 2020) At A Glance
What does the SV in Volkswagen Golf SV stand for? It might surprise you to discover that it means Sport Van, which is the car's official name in Europe. Perhaps sensibly, Volkswagen decided that something might be lost in translation in the UK, because the Golf SV is neither sporty or a van. That said, it is a more practical version of the Volkswagen Golf, so the 'van' cap fits, up to a point. Calling it the SV was a clever move, because traditional MPVs are looking increasingly outmoded in 2020. This is like a BMW 2 Series Active Tourer or Mercedes-Benz B-Class, with a dash of the Golf thrown in for good measure.
Looking for a Volkswagen Golf SV (2014 - 2020)?
Register your interest for later or request to be contacted by a dealer to talk through your options now.
The Volkswagen Golf SV is a square peg in a round hole. While the likes of the Tiguan, T-Roc and T-Cross dazzle you with their blend of style and practicality, the Golf SV must rely on its blend of space and flexibility.
Launched in 2014, the Golf SV is based on the outgoing Mk7 Golf, which is no bad thing. It's biggest problem is an identity crisis. The Golf estate is more practical, the Touran is more flexible, the Tiguan is more appealing, while the regular Golf is nicer to drive. So why is it worthy of your attention?
Family-friendliness is one reason. Buy an SUV of a similar price and there's a sense that rear seat passengers are less important than the driver and front seat passenger. Not so in the Golf SV, where the rear seats are more comfortable than the regular Golf hatchback.
You sit higher in the back, while the seats recline and slide to provide more flexibility and comfort. There's also more headroom and legroom, while the rear doors open wide for ease of access.
There's also a large boot, which is only marginally less spacious than a Golf estate. The boot is also blessed with a low loading lip and a wide opening. There's a reason why the Golf SV is called the Golf Sport Van in Europe. Not that there's anything sporty about the car.
In fairness, it's almost as nice to drive as the Volkswagen Golf, but the lofty stance means the Golf SV tends to lean when cornering. Fortunately, ride comfort is excellent, especially on the 15-inch alloy wheels of the entry-level S. It suffers a little on 17-inch rims, but don't even think of upgrading to the 18-inch wheels. These, when combined with the GT's lowered suspension, write cheques the SV cannot cash.
A facelift in early 2018 ushered in some styling tweaks, a much-improved infotainment system and extra safety equipment. It's for these reasons that we'd recommend a post-facelift Golf SV, not least because you'll benefit from the remainder of Volkswagen's three-year warranty.
There are many engines to choose from, each one offering an excellent blend of performance and economy. The 1.6-litre and 2.0-litre TDI engines are recommended if you cover long distances. We'd favour the 2.0 TDI, which is almost as economical as the 1.6 TDI and comes with a choice of six-speed manual or seven-speed automatic transmissions.
Don't rule out the petrol engines. The Golf SV launched with 1.2-litre TSI and 1.4-litre TSI units, but later models were available with 1.0-litre TSI and 1.5-litre TSI engines. The 1.0 TSI is surprisingly good at powering the Golf SV, but the 1.5 TSI is more flexible.
What do owners think of the Volkswagen Golf SV (2014 – 2020)? Check out our
Owners' Reviews
from people who live with the car day in, day out.
Reviews for Volkswagen Golf SV (2014 – 2020)'s top 3 rivals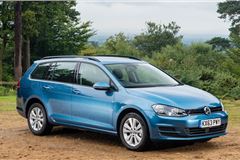 Volkswagen Golf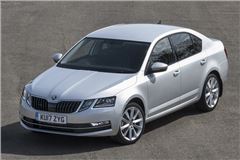 Skoda Octavia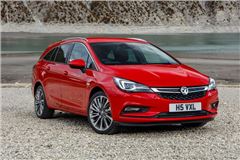 Vauxhall Astra
Ask Honest John
What are the most comfortable car tyres?
"I own a Volkswagen Golf SV, tyre size 205/55 R16. We need a new set of tyres that offer the most comfortable ride for my wife, who's suffering from back trouble. The tyres must be comfortable, particularly on rutted and uneven road surfaces. Can you please offer me one or two genuine recommendations? Average annual mileage is 5000, mainly local and some motorway. Thank you."
Goodyear EfficientGrip Performance 2 and Michelin Primacy 4.
Answered by
Georgia Petrie
Can you suggest a compact, reliable, petrol MPV for a small family?
"I've been a Honda Jazz obsessive for the past 10 years, but now equipped with two little people, a dog and far too much stuff to lug between stays with the in-laws, I'm craving that little bit more space without losing all that I love the Jazz for. I have dreams of the Honda HR-V or CR-V one day, but sadly cannot currently justify the extra size and cost. So I'm left looking for a reliable and economic compact/mid-size MPV. I have up to £12,000 to spend on a used car, with the criteria - automatic, petrol, as much boot as I can get, a relatively high driving position with easy access, reliable and economic when it comes to tax/servicing. Thank you! "
We'd recommend a BMW 2 Series Active Tourer. The 1.5-litre petrol engine used in the 218i provides low running costs and punchy performance. Also consider a Volkswagen Golf SV or Touran – the latter's a particularly practical choice, although you might struggle to find a petrol model. Alternatively, a Vauxhall Zafira Tourer could be a good choice. It's quite a big car but offers loads of space for the money and won't cost a fortune to run.
Is Dynamic Chassis Control on a Volkswagen Golf SV worth the money?
"Is the DCC option on a Volkswagen Golf SV worth the money? I only would average 3500 to 4000 miles per year."
Probably not. The Golf SV rides well as standard. For most drivers, DCC would be an unnecessary expense.
Is it safe to swap the tyres on my car from front to back?
"Is it safe to swap the tyres on my Golf SV, front to back? The front have about 4.5mm back about 6.5mm. My aim is to even out the wear before changing to Cross Climates. I have been advised by a tyre fitting firm that it is unsafe to do so because it would have an adverse effect in wet weather."
Yes. Same size tyres. Swap front to back same side, not diagonally.
What does a Volkswagen Golf SV (2014 – 2020) cost?
See also