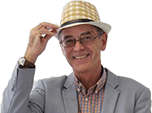 Vauxhall Meriva (2010–2017)
Last updated 11 October 2018
What's good
Finalist in 2011 European Car of the Year Awards.
5-STAR EURO NCAP RATING: 89% Adult Protection; 77% Child Protection; 55% Pedestrian Protection; 86% Safety Assist.
What to watch out for
Front door drains can leave rainwater in the bottoms of the doors.
2-8-2011: One strange case of the electric parking brake suddenly and repeatedly applying of its own accord while the car was being driven.
7-10-2012: Further report of electric parking brake activating while the car was being driven. Returned to dealer. Supposedly fixed. But kept happening. Finally returned to Vauxhall who kept it for 2 months attempting to identify the fault without success.
19-3-2013: Seems to be a problem of overheating fuel pump relays on 1.7 CDTi. Fuel pump sticks on. Reader report of this at 18 months and 12,500 miles melting the fusebox and damaging the loom.
17-1-2014: Complaint of flooded footwell of three year old Meriva. Dealer replaced a seal in March 2013, but driver's footwell wet again in January 2014. Dealer says cannot find source of leak. Obviously unaware of the door drain problem.
3-5-2014: Another main wiring loom of 20k mile 2011 Meriva 1.7CDTI SE damaged by overheating fuel pump relays. Repaired under 'Lifetime Warranty', but long wait of 11 weeks for the replacement loom, plus 5 days to fit it. Reader supplied with courtesy car for the duration.
20-12-2014: 2011 Vauxhall Meriva 1.4T with oil services at 18,879 miles on 8-5-2012 and at 34,339 miles at 5-3-2013 suffered turbo failure in 2014. Oil not changed frequently enough, but Vauxhall picked up the bill for the new turbo.
7-6-2015: Failure of 'body control sensor' reported on 2011 Meriva 1.4T. (Suspect she meant brake pressure sensor in ABS/ESC module.)
12-7-2015: Another report of a 2011 Vauxhall Meriva B autonomously braking. Would guess that the most likely cause is a fault with the electromechanical parking brake switch.
20-7-2015: On a 2013 Meriva, turning the ignition key to start the engine failed. Two fault lights showed: engine management and immobiliser. Owners handbook advised removing key and re-engaging. This failed. Car removed to Vauxhall dealer and diagnosed as requiring a battery re-set which meant removing the battery leads and replacing. In other words 're-booting' the battery. The cause seems to be battery overload on the many circuits it provides.
17-10-2015: Electric Power Assisted Steering failure reported on 2011 Meriva B 1.4SE Turbo in September 2015. Vauxhall and the dealer contributed 90% of the £1,500 repair cost. 'Moaning' noise now reported from engine at idle after a long run.
18-12-2015: Another EPAS failure reported, this time on a 2010 Meriva B, together with numerous other electrical ailments. Vauxhall dealer charging £200 + for electronic diagnosis.
13-1-2016: Unspecified electrical fault with September 2014 Vauxhall Meriva never resolved. Buyer wants a refund.
16-2-2016: At 58k miles a 2011 Vauxhall Meriva 1.7CDTI showed a dashboard warning that it needed an oil change, just 5k miles after having had one. Dealer found diesel in the sump oil raising its level because the car had been used for repeateds short runs from cold that had choked the DOF with too much soot for active regeneration to take place.
18-4-2016: Report of feathering of inside edges of rear tyres of 2010 Vauxhall Meriva ar 23,000 miles. Thought due to the damping when a light load was being carried.
26-6-2016: Brake fluid of 7 month old Meriva found to be contaminated with moisture. Explanation is location of brake master cylinder where rainwater on car's bonnet runs off when bonnet is opened.
18-7-2016: Third report of failure of Electric Power Assisted Steering motor of a Vauxhall Zafira B, this one at 26,000 miles. Vauxhall dealer charged £240 for electronic diagnosis and quoted £1,700 to replace the system.
9-9-2016: Report of rattling from engine of 2010 Vauxhall Meriva 1.3CDTI. Suggested try higher cetane superdiesel. Owner given excellent explanation of DPF Active regeneration: " I have been told to check my oil, which I have done, because "when the DPF (diesel particle filter) gets blocked or the soot in the filter reaches a set limit (about 45%) the vehicle's ECU will initiate post combustion fuel injection to increase the exhaust temperature and trigger regeneration. If the regeneration is unsuccessful due to an insufficient driving cycle the extra fuel injected into the cylinders will not burn and will drain into the sump. As a result, oil quality will deteriorate and the level will rise. It is important that you check that the oil level does not increase above the maximum level on the dipstick as diesel engines can run on their own oil if the level is excessive – often to the point of destruction."
8-10-2016: Report of turbo worries on Meriva 1.4T. S uspected turbo coolant leak after smelling a burnt oil smell at 45,000 miles. Vauxhall dealership replaced the turbo cooling pipes as a cure. 18 months later, smell returned after "longish journeys at speeds of up to 70." Probably needs to idle the turbo for a minute or two before switching off.
10-10-2016: Report of EPAS failure on 2010 Meriva B. Cost £1,000 to replace the motor.
15-10-2016: Another report of EPAS light coming on, this time in a 2011 Meriva B.
27-11-2016: Battery earth cable connection can play up leading to ECU remaining immobilised. Taking off and re-attaching can cure it. But this re-boots the electronics leading to loss of pre-tuned radio stations, windows opening, trip recorder zero-ing, etc. and can even subtract the trip mileage from the total mileage recorded.
11-5-2017: Accelerator switch failed in 2011/61 Vauxhall Meriva 1.3CDTI at 37,000 miles.
4-7-2017: Report of EPAS failing on 2012 Vauxhall Meriva B at 42,000 miles. A light came up onto the dash board Code 68 and the car gave up on owners driveway. The steering was heavy and she couldn't move it. It's now in a garage and looks like it's going to cost me +£1000 to fix it. Will probably be fixed FoC.
12-8-2017: EPAS motor failure reported on 2012 Vauxhall Meriva B at 32,936 miles. Owner quoted £990 to replace despite the fact that Vauxhall has been replacing EPAS motors on Meriva As up to 10 years old FoC.
14-8-2017: Report of 1.4T engine of 2010 Vauxhall Meriva failing at 41,000 miles with no compression. Always "serviced regularly".
14-8-2017: Report of strange problem with electromechanical parking brake in 2010/60 Vauxhall Meriva 1.7CDTI at 92,000 miles. Driver turned on the ignition and got a series of bonging noises then noticed that several of warning lights remained on. Although he had not started the engine he heard the parking brake release itself. He pulled on the parking brake button and heard the brakes apply and immediately release themselves. He switched off the ignition and back on again. Once again some dashboard warning lights remained on and when the P button was pulled the brakes engaged and immediately released themselves. He drove away, having to ride the clutch at traffic lights. Parked the car and held it in gear to stop it rolling back. Came back to the car 20 minutes later. Switched on the ignition and everything was absolutely fine - no bonging nose, no warning lights and the hand brake working normally. He had an identical problem a couple of months previously that also seemed to miraculously clear itself again. That time, took the car to his Vauxhall dealer who reported no abnormal events stored in the ECU and no problems recorded to do with the parking brake. He suggested the ECU had got scrambled as with the sensitive electronics and the electronic handbrake it had got confused and did not know whether the brakes should be on or off. He checked the car thoroughly but could find no fault. (See 7-10-2012.)
26-9-2017: Report of 46k miles 2015 Vauxhall Meriva 1.4 petrol shuddering in 5th gear. Thought to be clutch. Dealer wants £360 to dismantle and decide if a warranty claim is justified. But see 14-8-2017 above.
8-3-2018: Complaint of coil packs and plugs of Vauxhall Meriva 1.4T failing in August 2017, then failing again in March 2018.
23-3-2018: Report of 2011 Vauxhall Meriva B 1.7CDTI auto needing a new EGR and glowplugs for which dealer charged £661.
26-6-2018: Report of coil packs failing in 2015 Vauxhall Meriva, causing a misfire. Not covered by Vauxhall's 'lifetime warranty' and cost £160 to replace.
6-7-2018: Report of engine of 40k mile 2013 Vauxhall Meriva 1.4T automatic " recently started sounding more like a diesel with a noise like a pump bearing going or tappets. After a run around local garage suggested air con but it happens without air con on."
6-7-2018: Report of failure of EPAS of 2014 Vauxhall Meriva B at 19,000 miles. Quoted £1,220 to replace and Vauxhall refused to contribute. This is caused by drivers holding the EPAS hard on full lock which burns out the EPAS motor. It's self-inflicted through ignorance. There should be a warning not to hold the steering on full lock.
29-8-2018: Report of coil pack failure in a 2015 Vauxhall Meriva 1.4 Techline at 22k miles, 2 months out of warranty. Broke down in June 2018 with single coil pack failure. Green Flag mechanic (well aware of the problem) sourced an aftermarket replacement and the car ran better than it ever had before. Apparently Vauxhall charges £260 for a single coil pack. Europarts much less for a better aftermarket part.
Recalls
18-11-2010: Vauxhall Meriva front passenger seat could move without warning. Build dates 01/09/2010 to 30/09/2010.
30-01-2017: R/2016/267: Seat belt may not function properly: Repeated occupant movement into the seat over the fastener, leading to bending of the steel cable. Possible damage of safety belt anchor cable - worst case: Loss of seat belt function. Fix: This recall is additional to Recall R/2015/201.Improved parts are now available and the manufacturer will now replace the outer pre tensioners. VIN: W0LSD9336A4145574 to W0LSD9EC4G4141482; Build dates: 12-02-2010 to 11-02-2016
17-03-2017: R/2017/027: Front seat airbag may deploy incorrectly: A front seat, side air bag may not deploy as intended. Fix: On affected vehicles replace the airbag module assembly. VIN: W0LPD9EC0H1008887 to W0LPD9E38H1018793; W0LPF2E65HG012068 to W0L0XEP08H6011457; W0LSD9EC4G4354495 to W0LSH9EM7G4358005; W0LJC7E80H4020934 to W0LJC7EE6H4031765: Build dates: 25-08-2016 to 01-12-2016