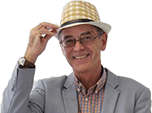 Vauxhall Meriva (2010–2017)
Last updated 23 August 2019
Practical and easy to get in and out of. Facelifted 2014 models get impressive new 1.6-litre CDTi engine.
Spacesaver spare a £105 option. Pricey top models. Old 1.7-litre CDTi best avoided. Suspension is set-up for sportiness rather than comfort.
Updated 23 August 2019
Report of Vauxhall Meriva B preriodically refusing to start due to issues with the immobiliser. The situation is resolved by disconnecting the battery for five minutes to allow the system to reset....
Introduction
The second-generation Vauxhall Meriva was a huge step-forward from its predecessor and established itself as an innovative and very capable small people carrier. Despite facing tougher opposition from with the C-MAX and the likes of the Citroen C3 Picasso, the Meriva still has plenty to recommend it.
The big talking point is its unique Flexdoor arrangement. Vauxhall has gone for rear-hinged rear doors, which if nothing else offer a significant talking point. We used to call them 'suicide doors', but since then, they've been fitted to several cars, such as the Rolls Royce Phantom.
The doors have various locking systems which make them safe and it's fair to say that they are more than just a gimmick. Both they and the front doors open extra wide (with four separate click-stops) and facilitate very easy entry and exit.
For 2014, the Meriva received a subtle facelift. The styling, which needed little in the way of updating, remains as it was with staggered side windows which give rear seat passengers more glass area. Ideal for children in the back who are prone to car sickness. The clever seating and luggage arrangements remain as they were.
The big news is the arrival of a new 1.6-litre CDTi unit that Vauxhall calls the 'Whisper Diesel', which will eventually replace the old 1.3-litre and pensionable 1.7-litre diesels. Also, the appealing 1.4-litre turbo engine has been tweaked for lower emissions and improved fuel consumption.
If you're looking for a small MPV, the Meriva is a worth considering. The quirky Flexdoors are a user-friendly feature and it has a spacious interior with good rear passenger room. Rather oddly for a family car it feels like a driver's MPV, with a handling balance baised towards the sporting side. If you're after the last word in comfort, you may well want to look elsewhere.
Owners' reviews
Reliable, takes 5 reasonably well, good on motorways, good family car.
Vauxhall Meriva Techline 136PS
Not practical boot wise performance o k.
Buy a Vauxhall Meriva from £7,243