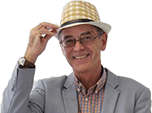 Toyota Land Cruiser V8 (2008–2015)
Last updated 9 May 2017
What's good
The Toyota Land Cruiser V8 was voted number one in the large 4x4 category at the 2008 British Insurance Car Awards by the Motor Insurance Repair Research Centre in Thatcham Berkshire. The awards are designed to raise consumer awareness of what is best in vehicle security. In 2009 it was voted number one for the second year running in the large 4x4 category.
What to watch out for
Requires a lot of engine oil. Engine oil consumption is high at about 900 miles per litre, the handbook states that it is acceptable to be as high as 600 miles per litre. The oil is difficult to find as it is ACEA B1 grade and forecourt price is £10 litre. The dip stick min to max mark is only 1.5 litre so you have to be careful.
17-12-2013: Apparently the electronic system that engages and disengages low range is vulnerable to water ingress and can refuse to disengage from low range.
21-8-2015: Toyota announced that the Land Cruiser V8 was to be dropped from the UK market