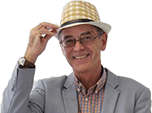 SsangYong Tivoli (2015–)
Model History
January 2015
SsangYong Tivoli unveiled
The new crossover takes its name from Tivoli, the Italian town near Rome with a reputation for style. Noted for its cultural heritage and beautiful location, the gardens at Villa d'Este have inspired many others to use the name, including the Tivoli Gardens in Copenhagen.

4,195mm long x 1,795mm wide x 1,590mm high on a 2,600mm wheelbase.
Cluster illumination can be personalised to any of six subtle background colours red: blue, sky-blue, yellow, white and black. There are three interior trim colours, black, beige and red, with the red interior package especially designed for customers looking for a sportier ambiance.
Generous luggage space of up to 423 cubic litres is enough to carry three full size golf club bags, and the second row of seats can also be folded fully flat for further carrying capacity.
The powertrain of the Tivoli is compact with the choice of 1.6 litre petrol or diesel engines. In development for over three years, the car has been tested from minus 42 degrees in winter to desert temperatures of over 50 degrees, and with brake testing in mountain altitudes of up to 4,000 metres.
Other notable features include an advanced timing chain to limit engine noise, and for the first time in Korea, the application of an aluminum bed plate with high press die-casting to the bottom section of the cylinder block to increase engine strength and durability.
An AISIN 6-speed automatic transmission is also available on Tivoli. Already well proven, this unit is engineered to improve fuel efficiency and minimise power loss. Gear ratios range from 0.67 through to 4.04 help to transfer power smoothly through the gear changes, and further contribute to minimising vibration and noise.
The Electric Smart Steer system, fitted as standard, offers three different steering modes - Normal, Comfort and Sport. A double skin insulated bulkhead between the engine bay and the cabin, also minimises the ingress of engine noise.
Additional active safety features include ESP (Electronic Stability Program), LED daytime running lights, and a tyre pressure monitoring system.
Tivolis come with seven airbags, including a driver's knee airbag, and an advanced seat belt system with dual pre-tensioners, which automatically tightens the belt to hold passengers in place during an impact to prevent injury.
The principal concept supporting the Tivoli's infotainment system is that it optimises the technology available via smart devices. By simply connecting your smart phone with the HDMI (High-Definition Multimedia Interface) cable, videos and music can be streamed to the 7 inch display screen, which is also linked with a rear view camera.
Tivoli features a dual zone air conditioning system with temperature that can be adjusted to seven different levels. It can also be set to three different modes, plus a memory function. There's a smart key entry and locking facility, and a six sensor (two front and four rear) park-assist system to aid safe and convenient parking.
Additional standard convenience features include a luggage screen, one-touch automatic windscreen wash/wipe, and automatic hazard warning light activation, while a safety sunroof, cruise control, rain sensing wipers, automatic headlight activation, and ECM interior rear view mirror are also available.
SE petrol - manual:
SE diesel - manual:
EX petrol - manual:
EX petrol - automatic:
EX diesel - manual:
EX diesel - automatic:
EX diesel 4x4 - manual:
ELX petrol - manual:
ELX petrol - automatic:
ELX diesel - manual:
ELX diesel - automatic:
ELX diesel 4x4 - manual:
ELX diesel 4x4 - automatic:

£12,950
£14,200
£14,600
£15,600
£15,850
£16,850
£17,100
£16,000
£17,000
£17,250
£18,250
£18,500
£19,500
May 2017
New safety kit added to Tivoli
Safety features available include Forward Collision Warning, Autonomous Emergency Braking System, Lane Departure Warning and Lane Keeping Assist, High Beam Assistance, and Traffic Sign Recognition.
Further enhancements for both driver and passengers include a fully adjustable steering wheel for rake and reach, improved ventilation for the front seat passengers, and reclining rear seats for optimum comfort on long journeys. A new 2-position base for the boot floor also provides increased load carrying practicality and flexibility.
April 2018
Tivoli Ultimate launched
Powered by a 1.6 litre petrol engine, the Ultimate trim features an electrically operated and ventilated driver's seat, heated steering wheel, and facelift enhancements to the front including LED foglamps. Further differences over the standard car include a repositioned handbrake and minor changes to the switchgear.
The Tivoli Ultimate costs £17,495 or £18,745 with automatic transmission. It comes with leather upholstery, keyless starting, parking sensors and reversing camera, cruise control, electric windows, smart steering, a 7-inch touch screen with RDS radio, iPod & Bluetooth connectivity, TomTom navigation, diamond cut alloy wheels and dual-zone air conditioning. The Style option is also available and adds a white or black roof, spoiler and wing mirrors and costs £40
October 2018
Seven-year, 150,000-mile warranty announced
SsangYong introduces upgraded warranty for all its models. Covers all major mechanical components including wheel bearings, suspension joints and bushes, steering joints and shock absorbers. Wearable components such as clutch discs and brake pads are covered for one year of 12,500 miles. Battery and paintwork covered for three years.
April 2019
Updates for SsangYong Tivoli and Tivoli XLV range
SsangYong is introducing some new enhancements to its compact SUV range of Tivoli and Tivoli XLV, the most significant of which being the introduction of Euro 6 C petrol and diesel engines.
Available with either a 1.6 litre petrol or diesel engine, the new Tivoli comes with air conditioning, steel or alloy wheels, cruise control, up to seven airbags, Bluetooth connectivity and remote keyless entry. Prices for the Tivoli SE petrol start from £14,495.
Sharing the same platform and wheelbase as the Tivoli, the XLV 'estate' features a lengthened body and an expanded load capacity of 720 cubic litres of space. Comprehensively equipped, it also comes with a choice of either a 1.6 litre petrol or diesel engine, and the option of a 6-speed manual or 6-speed Aisin automatic transmission. Prices start from £19,745 for the spacious Tivoli XLV Ultimate petrol manual.
All models other than the Tivoli XLV receive a freshly styled rear bumper with chrome inserts, AEBS (Autonomous Emergency Braking System), an upgrade to the 7" screen, 'smart audio' which now includes DAB and Carplay/Android Auto (on ELX and above), which were previously available on the top of the range Ultimate models. All Tivoli models also now feature a variable speed Hill Descent Control while the Ultimate models also now feature 'auto closing' linked to the remote central locking.
There will now be eight Tivoli models to choose from and four Tivoli XLVs. This includes the Tivoli SE and EX, both petrol powered, ELX petrol or diesel, and the Ultimate which is available as a petrol or diesel and with manual or automatic transmission.
The Tivoli XLV is available in Ultimate specification, and with the choice of petrol and diesel, manual or automatic.
TIVOLI

SE
Petrol

EX
Petrol

ELX
Petrol

ELX
Diesel

Ultimate
Petrol

Ultimate
Petrol Auto

Ultimate
Diesel

Ultimate
Diesel Auto

Basic price in delivery

11,604

12,437

13,687

14,937

15,354

15,925

16,604

17,175

VAT @ 20%

2,321

2,488

2,738

2,988

3,071

3,185

3,321

3,435

First year VED

515

515

515

515

515

830

515

830

First registration fee

55

55

55

55

55

55

55

55

On the Road

£14,495

£15,495

£16,995

£18,495

£18,995

£19,995

£20,495

£21,495
TIVOLI XLV

Ultimate
Petrol

Ultimate
Petrol Auto

Ultimate
Diesel

Ultimate
Diesel Auto

Basic price inc delivery

15,979

16,550

17,229

17,800

VAT @ 20%

3,196

3,310

3,446

3,560

First year VED

515

830

515

830

First registration fee

55

55

55

55

On the Road

£19,745

£20,745

£21,245

£22,245
July 2019
Special edition SsangYong Tivoli LE on sale mid-July
SsangYong Motors UK is launching a special edition Tivoli. Buyers can now purchase the Tivoli LE, with cars arriving in dealerships from mid-July.
The new Tivoli LE, based on the existing ELX derivative, has the look of the brand's top spec Ultimate model on the outside which features a black roof, power folding mirrors with integrated indicators, black diamond cut 18-inch alloys and a rear spoiler.
Prices start from £17,745 for the Tivoli LE petrol manual. A diesel Tivoli LE diesel is priced at £19,245 with manual transmission and £20,245 with automatic transmission.
The special edition is available in a new vibrant colour "Orange Pop" and also existing colours to the Tivoli range, Space Black and Silent Silver, all come with black wheels and black roof. The metallic paint is now standard.