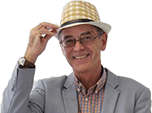 SEAT Altea XL (2007–2015)
Model History
September 2006
Debut Paris Motor Show
Increase in length of 18.7 cm results in not only a larger boot capacity (up from 409 to 532 litres) but also in more space and flexibility for occupants. With the rear seats moved forwards by 14 cm, boot capacity is increased to 635 litres. Total luggage capacity 1,604 litres with rear seats down. Initially be offered with three engines, the 1.6 102 PS petrol, plus 1.9 TDI 105 PS and 2.0 TDI 140 PS diesels. A short time after launch, the 2.0-litre FSI 150 PS, a new 1.8 T FSI 160 PS and the powerful 2.0-litre TDI 170 PS became available. All models have air conditioning, an MP3 compatible CD player with Aux-In socket (for iPod or other auxiliary device connection), electric front windows, six airbags, and remote central locking. Altea XL achieves a full 5 stars in Euro NCAP for passenger protection and 3 stars for pedestrian protection.
1.6 Reference 102PS £12,995
1.8 T FSI Stylance 160PS £16,295
2.0 FSI Stylance Tiptronic 150PS £17,195
1.9 TDI Stylance 105PS £14,995
2.0 TDI Stylance 140PS £16,895
2.0 TDI Stylance DSG 140PS £17,795
2.0 TDI Stylance 170PS £18,045
Altea XL-based Freetrack with Haldex clutch four wheel drive launched at Barcelona Motor Show 7th June 2007. Has 200PS 2.0 TFSI petrol engine or 170PS 2.0 TDI PD diesel. 2.0 TFSI does 133mph, 0-60 in 7.3 seconds and 30mpg combines; 2.0 TDI does 127mph, 0-60 in 8.5 seconds and 41.5mpg combined. On sale in UK from September 2007. Has standard roof mounted DVD screen and multimedia system for rear passengers.
Altea Freetrack 2.0-litre TSI 200 £20,495
Altea freetrack 2.0-litre TDI 170 £21,395
February 2009
Facelift on sale from Summer 2009
Significant engineering upgrades, including use of common rail instread of PD diesels. Interior design changes and equipment upgrades. In SEAT's words, "They now boast smoother, more elegant lines, a new grille with a smaller SEAT logo and more stylised chrome surround as well as larger headlights, new door mirrors and new wheel designs. At the rear, the glass area is made larger to deliver greater visibility, while the rear hatch and light clusters have also been modified." Inside, mods to the instrument panel and centre console as well as changes to the door panel trim and materials.
XDS electronic traction control technology also new. Mimicking the function of a conventional limited slip differential but doing without the costly and heavy mechanicals associated with existing systems, XDS works together with ESP to improve the car's performance in situations where traction is lost by braking the wheel that loses grip.
More powerful 211 PS 2.0-litre TSI petrol engine, while diesels switch from PD to common rail, including a 170 PS 2.0-litre TDI. All versions equipped with SEAT's slick DSG automatic sequential manual gearbox get paddleshifts.
September 2009
Altea XL Ecomotive models with only 119 g/km of CO2 emissions.
November 2013
Simplified SEAT Altea XL line-up announced. All models replaced by I-TECH trim for the same price as the outgoing Copa SE.
I TECH adds 16-inch titanium finish alloys wheels, front parking sensors, a colour TFT screen for rear passengers, and forward sliding rear seats for added versatility. Three I TECH powertrain options: a 1.6 TDI Ecomotive diesel engine with 105 PS, the same engine with a DSG automatic transmission, or a 2.0 TDI diesel with 140 PS.
I TECH trim also includes dark tinted rear windows, roof rails, dual-zone climate control, automatic wipers and headlights, rear parking sensors, SEAT Media System 2.2 (including satellite navigation and Bluetooth), a double floor boot, and overhead interior storage. In addition, two new colours are introduced: Bahama Blue and Technic Grey.
The Altea XL range now begins at £20,065 for an Altea XL I TECH 1.6 TDI 105 PS Ecomotive, while the DSG version is £20,935, and the 2.0 TDI 140 PS is £20,865
The manual 1.6 TDI Ecomotive achieved 62.8 mpg combined in the EC tests, while both the 1.6 TDI DSG and 2.0 TDI 140 PS manual returned the same 57.6 mpg figure.
The five-seat Altea XL combines the styling and dynamics of a traditional family hatchback with the space of an MPV; its high roofline, commanding driving position and 532-litre boot make the Altea XL a versatile family car.
August 2014
Altea XL I-TECH introduced to replace the Altea XL Copa. Has sliding rear seats, dual-zone climate control, electric front and rear windows, Hill Hold Control, plus front and rear parking sensors, central roof-mounted TFT screen in the rear, SEAT Media System 2.2, including satellite navigation, five-inch colour touchscreen, DAB radio, SD card slot and Bluetooth, 16-inch 'Elio' alloy wheels with titanium finish, auto headlights and rain sensing wipers, eight airbags and a tyre pressure monitoring system. Prices rising to £20,865 for the XL I-TECH 2.0 TDI 140.