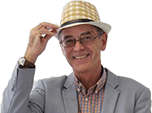 Mitsubishi Shogun (1991–1999)
Last updated 26 March 2015
Long-wheelbase version seats seven. Drives better on the road than a contemporary Discovery. Excellent off-road ability.
The diesels are slow and all engines are thirsty. Gearboxes can fail. Rust on older models.
Updated 1 September 1997
Shogun facelifted
Curious 'bitty' facelift as from autumn 1997 Motor Show.
Introduction
Good looking, very popular and in extremely strong demand in the early 1990s as a more reliable alternative to a Discovery. Made fortunes for the Colt Car Company in the UK.
SWB 3 door, LWB 5 door. Called 'Pajero' in Japan and 'Montero' in other markets.
Owners' reviews
The only 4 by 4 worth considering these days!
Best all round 4X4 I have owned