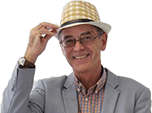 Mercedes-Benz E-Class All-Terrain (2017–)
Last updated 3 September 2018
More rugged version of the E-Class Estate with increased ground clearance. Great performance. Wonderfully refined and comfortable.
Expensive list prices, even compared to the Audi A6 Allroad. Diesel only.
Updated 22 August 2018
E 350 d 4Matic All-terrain replaced by the E 400 d 4Matic All-terrain
The 3.0-litre inline diesel engine produces 340PS and 700Nm of torque and is capable of taking the Coupe to 62mph in 5.1 seconds and Cabriolet in 5.2 seconds. Prices start at £64,445.
Introduction
The laziest way to introduce the E-Class All Terrain is to call it Mercedes-Benz's posh answer to the Volkswagen Passat Alltrack. There, we said it.
So what we're looking at here is an E-Class Estate that's raised a bit and has a four-wheel drive system of sorts – 4Matic simply directs torque across front and rear axles depending on grip conditions – ergo giving it limited off-road capability and improved towing ability.
We know these things to be true because during our UK road test of the All-Terrain we towed a one-tonne horsebox up a quite steep and very muddy hill. Because why wouldn't you...
We were using normal road tyres too, making the feat all the more impressive and giving you an idea of the sort of market Mercedes-Benz is pitching this car at: horse fancying countryside types, but narrowed down to those who don't necessarily need the do-it-all, foliage dispatching might of a proper 4x4, all locking differentials and that.
There's nothing on the inside to distinguish the All Terrain as anything other than a very well specced E-Class, though on the outside you'll notice the model-specific three-piece rear bumper, as well as, perhaps, the thicker sidewalls of the tyres – that's where a good half of the extra height comes from, as it happens.
The upshot is a £58,880 list price, a good ten grand more than an E350 d AMG Line Estate and roughly the same as a E43 AMG Estate proper. Ouch.
And that causes a few problems. For a start, the Audi A6 Allroad has a wider choice, with the range kicking off £10,000 or so below this, while the Volvo V60 Cross Country might feel old now but can be yours for around half the price. As can the Volkswagen Passat Alltrack. Or even, if you're a hardcore countrysider, a Subaru Levorg. 
The E-Class All Terrain is the newest, plushest and the best of the bunch, but with such a prohibitively high cost it's likely to be a little more exclusive than Mercedes-Benz would probably like it to be. Shame.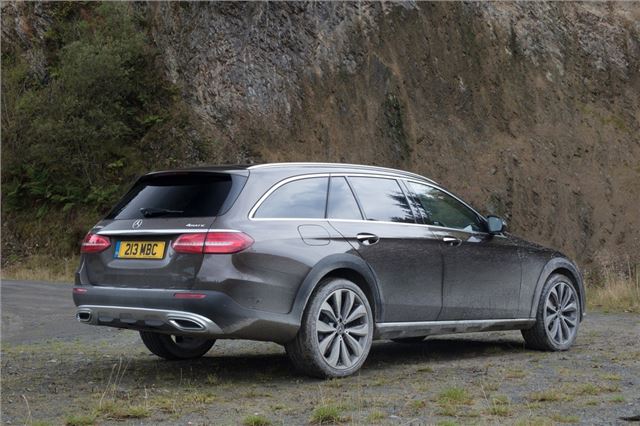 List Price from
£38,070
Buy new from

£28,856

Contract hire from

£288.86

per month