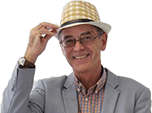 Mazda BT-50 (2012–)
Last updated 26 March 2015
Mazda brother to 2012 Ford Ranger, so shares its benefits of chain cam 125PS/320Nm, 150PS/375Nm and 200PS/475Nm chain cam diesels. 17' 6" long making it jointly the biggest pick-up in its class.
Built in Thailand. Unsure if also built in South Africa where UK Ford Rangers come from. Did not arrive on Thai market until 2012.
Introduction
World Premiere of All-New Mazda BT-50 Pickup at the 2010 Australian International Motor Show during a press conference on Friday, 15 October 2010. The all-new BT-50 was centre stage on the Mazda stand throughout the show.
UK test and video of similar Ford Ranger: Ford Ranger 2012 test and video.
HJUK Car by Car Review new Ford Ranger: Ford Ranger 2012 Car by Car Review.