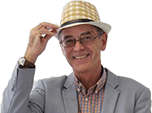 Mazda 323 (1994–1998)
Last updated 14 March 2016
Distinctive styling and sweet engines. Very reliable with attentive servicing.
Damaged trim is expensive to replace. The V6 engine is complex so check it carefully.
Updated 23 October 2015
US recall of 1.2 million older model Mazdas because grease could accumulate inside the ignition switch, causing overheating and possibly a fire. The problem does not occur when the vehicle is in motion....
Introduction