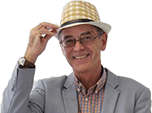 Maserati GranTurismo (2007–)
Last updated 24 August 2016
Model History
March 2007
Maserati GranTurismo, styled by Pininfarina, is made its worldwide debut at the Geneva Motor Show. "Thrilling drive but with attention to comfort, materials, details, a capacity of up to four people and inside space in unique Maserati style."
A high-performance sports car, exciting to drive, it has a V8 4.2 engine with 405 hp at 7,100 rpm and maximum torque of 460 Nm at 4,750 rpm, of which 75% is already achievable at 2,500 revs. Its maximum speed is 285 km/h, and it accelerates from 0-62 mph in 5.2 seconds. Weight distribution is 49% on the front, 51% at the rear. The gearbox is front mounted and automatic with self-adjusting controls which adapt the gear change to the driving style and conditions. The standard wheel rim is 19" or 20" as an option.
Granturismo S launched at Geneva Motor Show March 2008. 440 hp V8 4.7 engine and electro-actuated gearbox with fast MC-Shift arranged in the transaxle.
High-performance brake system developed in collaboration with Brembo. System features front brake discs made with dual-cast technology – a dual casting of cast iron and aluminium, paired with aluminium mono-bloc 6-piston brake callipers, ensuring optimised braking performance. Interior upholstered in Poltrona Frau leather and Alcantara; figure-hugging front and rear seats distinguished by new design with horizontal piping on the seats and seatbacks.
Maserati GranTurismo S Automatic launched at Geneva Auto Show March 2009. Features a 4.7 V8 which develops 440hp (323kW) at 7000rpm. The maximum torque is 490Nm at 4,750rpm. The major novelty is the combination of the automatic transmission with the most powerful wet sump Maserati V8 on the GranTurismo – until now offered as 4.2 l with automatic transmission and 4.7 l with an electro-actuated gearbox. Thanks to the combination of the 323kW produced by the powerful 4.7l V8 engine and the smoothness of the ZF 6-speed automatic gearbox, the Maserati GranTurismo S Automatic remains consistent with the original granturismo concept while at the same time offering peak performance.
Gearshift strategy applied to the Maserati GranTurismo S Automatic inherits some widely appreciated elements of the Quattroporte Sport GT S, such as the elimination of the kick-down in Manual mode. Skyhook suspension system featuring continuously adjustable dampers provides great driving comfort. Passive safety is further enhanced thanks to the introduction on the GranTurismo range of a new generation passenger air-bag with Low Risk Deployment functionality.
Marked stylistic differences make the Maserati GranTurismo S automatic immediately recognisable: the new under-door mini-skirts featuring a prominent shape, which enhances the dynamism of its profile and the new 20" wheel rims with "Trident" design, which recall the strength and elegance of the car. A further enriched equipment increases the on board pleasure for the driver and the three passengers, thanks to the Bluetooth® Wireless Technology, offered as standard, and the iPod® interface, available upon request, which complete the Maserati Multi Media System.
March 2009
Maserati GranTurismo S Automatic made debut at Geneva Auto Show. The new Maserati GranTurismo S Automatic a 4.7 V8 engine which develops 440 hp (323kW) at 7000 rpm. The maximum torque is 490Nm at 4750 rpm. First time 6-speed ZF torque converter auto offered with 440hp (323kW) 4.7 V8 in Granturismo.
December 2009
The limited-edition Maserati GranTurismo S MC Sport Line with Matt White "ICE" finishing was unveiled in the futuristic surroundings of the Yas Marina Circuit in Abu Dhabi, in a dedicated event for a selected number of Maserati customers of the Middle East. Only twelve of these limited-edition GranTurismos will be produced in Modena, all for Middle Eastern markets.
September 2010
New Maserati GranTurismo MC Stradale fastest, lightest and most powerful car in the Maserati range when it goes on sale in the first quarter of 2011. To feature razor-sharp handling and be capable of breaking the 300km/h barrier.
Has more aerodynamic down force without producing more aerodynamic drag, it produces more power – 336kw, 450 hp – without using more fuel and it is more agile without sacrificing the GranTurismo S's highly praised ride quality. Powered by a 4.2-litre, all-alloy V8 engine producing 405 horsepower at 7100rpm, the GranTurismo sprints to 100km/h in 5.2 seconds and can reach speeds of up to 180mph. The GranTurismo S takes the strengths of the GranTurismo and adds Maserati's 4.7-litre all-alloy V8 engine and the electro-actuated six-speed transaxle gearbox.
February 2012
The new Maserati GranTurismo Sport that will premiere at the next Geneva Auto Show is characterised by increased performance and by an elegant overall restyling stressing its sporty nature.
An innovative functionally redesigned new front bumper optimises the front air flows for both engine and brake cooling. A new design of the bumper with a new style profile frames the new headlights with DRL Led technology. The rear of the new GranTurismo Sport is characterised by new taillights in an elegant, more aggressive, darker tone.
A significant restyling also shapes the interior of the car with completely redesigned front and rear seats and a new steering wheel with a more sporty and muscular look. True to its name, the new GranTurismo Sport will see a further improvement in its performance thanks to a 4.7 litre V8 engine now capable to deliver 460 HP.
| | |
| --- | --- |
| List Price from | £94,420 |
| Buy new from | £89,246 |
Buy a Maserati GranTurismo from £51,950