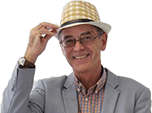 Lexus RX 450h (2009–2015)
What's good
27-5-2011: For the 11th year running, Lexus achieved the highest ranking in the annual J.D. Power and Associates customer satisfaction study. The Lexus IS executive saloon achieved the highest overall score – the third time the model has achieved this. The RX luxury SUV was ranked third overall, having claimed the highest overall score in 2010.
What to watch out for
'Remote touch' mouse control is reported not to work very well on the RX450h because in a moving car on Britain's road surfaces the mouse cannot be held still enough for the fine adjustments necessary.
Best on 18-inch wheels with 235/60 R18 tyres rather than 19-inch with 235/55 R19 tyres. Avoid any that have been fitted with 20-inch wheels or larger because these destroy the rida and are vulnerable to pothole damage.
11-5-2011: DO NOT JUMP START. Hybrids should be trickled charged, not jump started (bulletin from Toyota how to do it correctly). If a recovery agent connects jump leads directly to either hybrid battery and then to his battery the sudden charge can damage circuits within the hybrid system (not necessarily the ECU). It seems that not all recovery companies are familiar with the correct jump start process . Damage can be caused which will not be apparent at the time.
20-6-2017: Report of 2012 Lexus RX450h needing a new engine coolant water pump at 60,000 miles at a cost of £1,800 (reduced to £1,200). The engine had to be removed / refitted which was 11 hours labour.
18-12-2017: Report of owner disconnecting 12v battery of 2010 RX450h for two months while he was away. It had been suggested that disconnecting the battery negative lead would conserve battery power. When he returned, he connected up and the engine (hybrid) started but he lost the radio and all the navigation and associated functions. Local independent Lexus dealer was unable to repair and had to supply and fit a complete refurbished unit. This cost £2,450.
11-9-2019: Noises reported from rear seat of 2012 Lexus RX450h when travelling on the slightest of uneven roads almost drowns out the radio (the noise is as if someone is constantly fidgeting on the seat ).
4-10-2019: Report of glass panoramic sunroof suddenly shattering on 2009 Lexus RX450h at 88k miles. Likely that something hit it, set up an un-noticed stress crack, then, when the car suffered a sharp shock from a pothole or a speed hump, the glass shattered.
Recalls
8-9-2013: From just-auto.com Toyota Motor Corp said it is recalling around 200,000 hybrid SUVs globally including the Lexus RX450h, due to a glitch in the hybrid system's inverter. Due to the hybrid system inverter problem, Toyota is recalling around 141,000 vehicles in North America, 37,000 vehicles in Europe and 15,000 vehicles in Japan. The recall affects Lexus RX400h and RX450h SUVs made between March 2005 and June 2011, and Highlander SUVs manufactured between February 2005 and May 2007. Transistors used in the hybrids' inverters could experience heat damage that could force the vehicles to stop, Toyota said in a statement. Toyota will replace a module inside the inverter, which will take three to four hours, Yamada said.
We need your help with our latest Satisfaction Index, so that we can help others make a smarter car buying decision. What's it like to live with your car? Love it? Loath it? We want to know. Let us know about your car - it will only take a few minutes and you could be helping thousands of others.
Help us with the Honest John Satisfaction Index now