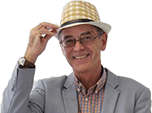 Lexus LF-Ch (2010–)
Last updated 26 March 2015
Concept car that became the CT200h.
Final car was not as interesting visually.
Updated 12 September 2009
Shown as concept at Frankfurt, September 2009 the Lexus LF-Ch full hybrid concept is Lexus's first car in the European premium compact segment (eg Audi A3). 4,300mm long x 1,790mm wide x 1,400mm...
Introduction
Concept that became the CT200h.