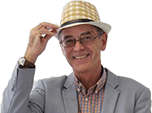 Land Rover Range Rover Sport (2013–)
Last updated 22 August 2018
Bigger and more economical than the old model. Great to drive on-road but with typical Land Rover off road ability. Fantastic traction and ability in the worst conditions.
Expensive especially if you option it up. No spare wheel on seven-seater version. Engine oil contamination from DPF regens after short runs.
Updated 15 June 2018
Report of 54,000 miles from a set of Pirelli Scorpion tyres on a Range Rover Sport, still with 4mm tread remaining after being swapped back to front once.
Introduction
Since its introduction in 2005, the Range Rover Sport has been a success for Land Rover. Until the arrival of the entry-level Evoque in 2011, the Sport was Land Rover's big seller, proving far more popular with city dwellers than their gentrified cousins. As a more accessible entry point into one of life's more sybaritic driving experiences, it's now an established part of the Land Rover family,
For this second generation model, it has undergone a seriously radical overhaul. And we don't use the term 'radical' lightly. The 2013 Range Rover Sport makes a major step change from what came before. It is based upon the lighter aluminium platform used in the latest Range Rover - a car we summarised by saying, 'No other car, 4x4 or otherwise, can do what the new Range Rover can do.' Well, now, it looks like there may be a car that can, and it's £20,000 less expensive...
The all-new Sport starts from a better vantage point than the old, Discovery-based model. It's not that it wasn't capable on or off-road, but it was a heavy old thing. Starting out with the new Range Rover's lightweight monocoque blesses the new Sport with at least 420kg of weight savings.
That's important, because although the increases in efficiency will be welcomed by owners, it means the lighter-footed Sport will also stand a fighting chance of matching rivals such as the BMW X5 and Porsche Cayenne on road.
Visually, the Sport is a good effort, which combines the daring looks of the Evoque with the top-of-the-line Range Rover's stately stance, to tread a middle-line between the two. You could argue that it lacks true adventurism, but its two sister models have set out their stall already, leaving the classy Sport to slot in logically somewhere in the middle.
That 'in-betweener' approach to design has also taken place inside, with its sophisticated interior architecture being shared with the Evoque and Range Rover. But the Sport's car-like driving position is stuck somewhere between the Evoque's more radically reclined front seat, and the lofty imperiousness of the top Range Rover. And it works because it's still commanding enough to have you going eyeball-to-eyeball with Transit drivers, a positive selling point with these cars.