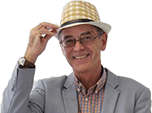 Hyundai Nexo FCEV (2019–)
Last updated 25 October 2018
Very accomplished FCEV SUV from Hyundai. Fine riding, smooth and pleasant to drive. Handles well, luxurious. Make a superb private hire car for London.
Though the number of Hydrogen refuelling stations is increasing, FCEVs are not yet practical for everywhere in the UK.
Updated 30 August 2018
Hyundai's latest FCEV is a luxurious 5-seater SUV, beautifully trimmed, smooth, quiet, good to drive and fine riding. Has a Permanent Magnet Synchronous Motor developing 88PS and 395Nm torque. O-60...
Introduction