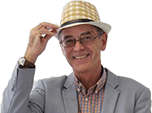 Citroen Metropolis (2010–)
Last updated 6 July 2016
Big and stylish concept car from Citroen.
Very unlikely to ever make it to production.
Updated 1 May 2010
Citroen reveals the Metropolis concept
Metropolis' distinctive silhouette is a vision of creative and sophisticated luxury with an imposing stature (5.3m long, 2m wide & 1.4m high), reflecting the dynamism and ambition of China in...
Introduction
Citroën revealed the spectacular new Metropolis - a sleek and muscular concept car that pays homage to China's extraordinary development. Created by Citroën's international design team - based in Shanghai since 2008 - Metropolis was on show in the French Pavilion at the Shanghai World Fair from 1stMay to 31stOctober, 2010.
Reflecting China's avant-garde status, grandeur and vitality, the sleek limousine concept immerses itself in 'Créative Technologie', balancing environmental responsibility with luxurious comfort and driving pleasure.  Incorporating a plug-in hybrid drivetrain and Hydractive suspension, Metropolis produces CO2emissions of just 70g/km - approximately one fifth that of a conventional engine with equivalent performance.