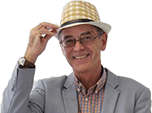 Citroen DS Hi Rider (2010–)
Last updated 6 July 2016
Concept car that eventually become the DS4.
Final styling wasn't quite as good.
Updated 1 February 2010
Geneva Motor Show concept to preview next in DS series of cars
4,260mm long x 1,820mm wide x 1,480mm high. Unlike traditional 4-seater coupés, with their long, low design, the DS HIGH RIDER is compact and muscular. 'Full Hybrid' diesel drivetrain available...
Introduction