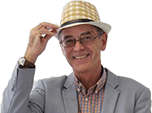 Audi Q5 (2008–2017)
What's good
Euro NCAP 5-Star rating: 92% adult, 84% child, 32% pedestrian, 71% safety assist.
What to watch out for
EU5 diesels from 2011 require AdBlue.
7-9-2012: Isolated one-off report of failure of the engine of a Q5 2.0 TFSI 211 S line, purchased fairly heavily loaded with extras in March 2011 fror £36,500. Numerous electrical problems, but main fault excessive oil consumption. Pistons, conrods, oil rings and PCV case all replaced in July 2012. Subsequent catastrophic total engine failure. Told by Audi: "Audi confirms that due to extent of the failure and the disintegration of a number internal components, it is difficult to establish the root cause. All damaged components that require replacement are sent back to the Factory for inspection; however, it can be difficult for them to determine the cause themselves and the results are often not disclosed back to ourselves or the Centre Network".
8-10-2012: Report of "hesitancy" from 7-speed in-line S-tronic transmission on roundabouts and junctions.
11-1-2013: Warranty on 7-speed S-tronic extended to 5 years or 150,000 kilometres in Russia and China. Recalled in Australia.
24-8-2013: Failure of 42k mile 2009/59 S-tronic purchased February 2013. Warning came up on the dashboard, "Gearbox malfunction (No reverse)". Recovery company took car to Audi dealer and they stated that clutches had disintegrated and a whole clutch and Mechatronic system needed to be replaced at a cost of over £4,000. Car was out of its 3 year manufacturer's warranty period. Audi Carlisle stated that they would not fix it as a goodwill gesture due to the fact reader did not buy the car from Audi. Car had full Audi service at 32k miles in February 2013 with Audi Newcastle and they stated it was all fine. Parts that went wrong were not parts that were checked during the service.
10-10-2013: On used 2012 Q5 2.0 TDI 7-speed S-tronic bought from Audi dealer, complaint of "very noticeable" gear changes at low speeds and car unresponsive when pulling away from stationary.
6-6-2014: 7-speed S-tronic box of 2009/59 Audi Q5 started to fail at 80,000 miles. Full Audi service history including two transmission oil and filter changes. Problem manifested itself in engine cutting out, mainly when cold. Then juddering after having been left standing for 2 weeks. Then engine cut out when reversing. Quoted £700 to remove transmission for assessment and potential £8,000 to replace the transmission, so reader cut his losses and part-exchanged it.
19-9-2014: Failed piston rings on 43k mile 2011 Audi Q5 2.0 TFSI. Oil light started coming on every month, requiring a litre of oil every 1500 miles. Dealer told reader to 'monitor' the situation, then, when the car was out of warranty, told her it needed new piston rings at a cost of £5,000, eventually reduced to £500 after contributuons from Audi.
14-12-2014: New Audi Q5 purchased July 2014 had faulty satnav. Did not take the fastest or shortest route when asked to do so and when the reader programmed in his home address it took him 2.5 miles away. Suspect it has been accidentally fitted with German spec satnav designed for 4 digit German postcodes, then programmed with UK software that does not match.
20-12-2014: 20" tyre on Q5 blew out on motorway at 60mph destroying the tyre and the rim. Not known how initial damge to the tyre occurred.
21-1-2015: Severe oil consumption problem of 2011 Audi Q5 2.0TFSI since new. Using 1 litre every 1,500 kilometres and worsened to 1 litre every 1,300 kilometres, which the dealer says is "normal".
24-3-2015: Reader had problems with 3 consecutive Audi Q5s: Took delivery of first new Q5 on 1st Jan 2014, but due to persistent problems with the driver seat it was eventually replaced after payment for usage. Second Q5 arrived 1st Sept 2014, but due to electrical problems it was replaced again after payment for usage. New Q5 arrived on 1st March 2015 and is already suffering electrical problems. Dealer will take car back and return purchase price.
10-5-2015: Report of DL382 7-speed wet clutch S-Tronic transmission of Q5 2.0 litre model with 48k miles starting to jerk from start and when slowing to a standstill despite the obligatory and expensive change of transmission fluid. Sympton of clutches starting to fail. The Q5 had been used to tow a single axle caravan. Happily the problem was later cured by a software download.
15-7-2015: AdBlue problems reported with 2011 Audi Q5 S-Line TDI: Adblue light came up on the dash: "Adblue system fault 650 miles no restart." Car taken to Audi Dealer early July. Adblue tank drained and re-filled and car taken it for a regeneration drive to no avail. All they are doing is forwarding information from the car to Audi technical but still no conclusion as to what the problem maybe. Dealer unable to fix problem at time of writing.
7-8-2015: 50,000 mile Audi Q5 3.0 S-Line DL382 7-speed S-Tronic started lurching against the brakes at traffic lights. Local Audi dealer applied software update, after which, as well as lurching, the engine started stalling. Dealer changed the transmission fluid. Lurching stopped, but engine continued to stall. Dealer diagnosis was that the Mechatronics needed to "learn" the new software. Continued to stall. Dealer then said it needed a new transmission at a cost of £11,500, reduced to £5,750 after a contribution from Audi. Advised reader to seek a 2nd and even a 3rd opinion because the lurching against the brakes and the stalling could be caused by a failing DMF and/or clutch pack, as these clutch packs are known to have a life that can be as short as 60,000 miles.
20-9-2016: 6th report (after a 13 month gap) of failure of the DL382 7-speed longitudinal S-Tronic transmission in a Q5, this one a 26k mile 2.0 S-Line, always serviced on time by Audi Victoria. Struggled to reverse in late 2015. Owner charged £2000 by Audi Victoria to replace the 'Mechatronic' unit. The day the car was returned, it was apparent that this had not rectified the issue. Owner then quoted a further £8800 by Audi Victoria to replace the gearbox. When he refused, Audi Victoria agreed to replace the gearbox with a 50% reduction, for £4752.
11-11-2016: Report of 2016 Audi Q5 DL382 s-tronic "surging forward over over a couple of boulders through the trees flipping once and rolling down an embankment" after driver moved right foot from accelerator to brake.
13-12-2016: Report of 60k mile 2010 Audi Q5 2.0TDI manual suffering EGR valve failure after the VAG Nox emissions "fix". Quoted £950 to replace. All at once, engine managemt, anti-skid and park brake warning lights came on, together with a loss of power. Difficult to re-start too. Manual said to drive slowly to main dealer. Owner used recovery instead to his Wolverhampton dealer. They phoned with the EGR diagnosis.
21-12-2016: Report of failure of 2009 Audi DL382 Q5 s-tronic transmission Mechatronics at 24k miles, flooowed by engine failure and complete failure of transmission at 27,772 miles.
27-2-2017: Report of Audi Q5 2.0TDI going in to dealers for EA189 NOx emissions fix and coming out down on power.
18-4-2017: Reader bought a 100k mile 2009 Audi Q5 2.0TDI with full Audi service history from an independent dealer in Coventry for £11,750. Then spent £800 on a service, timing belt, waterpump, etc. Then a further £1,400 in an attmpted repair of the s-tronic Mechatronics. This failed and the Audi dealer that carried out the work said it needed a new transmission at a cost of £10,000. The Mechatronics had failed because the oil and filter of the transmission had not been changed according to the service schedule.
16-5-2017: Report of engine management light coming on and EGR failing soon after NOx emissions fix on 73k mile Audi Q5 2.0TDI. Audi dealer replaced the EGR FoC and also replaced the manifold.
20-10-2017: Report of failure of DL382 S tronic Mechatronics of 2010 Audi Q5 3.0V6TDI at 84,000 miles. Owner qoted £2,655 to fix after 30% goodwill from supplying dealer. Further problem is an engine oil leak, which the dealer estimated will cost £6,000 to fix.
27-10-2017: Report of AdBlue warning light coming on in otherwise 100% reliable 2013 Audi Q5 S-Line 2.0TDI 177 at 72,300 miles. Message says there will be no re-start after 600 miles. AdBlue was refilled at the car's service in April 2017. Quattro Tech based in St Ives (Cambs), quickly diagnosed the fault and got the replacement genuine AUDI part which cost £527 inc VAT. The car had to be "run in" after the install so that it could go through it's checks before resetting itself. It did this within the 200 miles available at 120 miles. How would it have time to reset itself if I had only 50 mile to play with?
21-1-2018: Report of juddering from 60mph upwards from 2014 Audi Q5 EA189 2.0TDI s-tronic SE bought used at 17,500 miles in November 2017. After 4 visits to the Audi dealer's workshop under the warranty scheme, the problem persists. The fault is definitely not in the bearings or wheel balancing as the dealer have replaced the wheels and tyres. Heynow think it may be a fault in the gearbox, drive shaft or differential. Best to give notice of rejection due to a fault that pre-existed purchase.
23-1-2018: Audi has ordered by German Federal Motor Transport Agency (KBA) to recall 127,000 cars following the alleged discovery of emissions cheat devices. Affects Audi A4, A5, A6, A7, Q5, SQ5 and Q7 cars fitted with V6TDI diesel engines. According to German newspaper Bild am Sontag (BaS), KBA ordered these vehicles be recalled after detecting "unacceptable shut-off decides" on several new V6 diesel engines which meet current EU6 emissions standards.
12-2-2018: Report of problems with the steering of 2010/60 Audi Q5 3.0TDI at 50k miles with full Audi Sertvice History: Below 5C, there is a problem with the steering: it is soggy and then jerky, and very dangerous when pulling out of corners (it over-steers / then understeers). Owner tooit to an Audi dealer, requested that they do an inspection and asked for some goodwill given this is a safety issue. The response was "Out of Warranty". Owner then quotes up to £3.5k plus an inspection fee of £315 for a potential new rack and full steering setup (including a new pump, at nearly £500 for that alone). They will confirm this over the next couple of days (could be as low as '£1000' if it's just the pump that has gone).
17-5-2018: Report of failure of waterpump and thermostat of October 2013 Audi Q5 2.0TFSI (EA888) in March 2018 at 40,000 miles. These were replaced by the Audi dealer at a cost of £778 and car is now fine, but since then owner has learned that Audi has issued a service action recall on all 2013 to 2017 EA888 20TFSI engined cars, including the Q5, due to possible water pump failure.
15-11-2018: Report of engine block light coming on in 2014 Audi Q5 at 35,000 miles. Fault identified as Z104 fault AdBlue liner for heater at a cost of £385.
12-12-2018: Report of turbo and thermostat failure on 2013 Audi Q5 S line 2.0TFSI. Two warning lights came on: the emissions light and the engine management system light (EML). Owner took it into Audi who said it needed a new turbo and new thermostat at a total cost of £2,900. Likely reason: switching off the engine when the turbo was too hor leading to carbonisation of the engine oil in the turbo bearing ol feed and oil return pipes.
20-1-2019: Complaint of 2016 Audi SQ5 being ruined by a recent recall for a software 'upgrade' and replacement Lamda sensor. The dealer was vague about the nature of the software upgrade but as the vehicle is on a PCP owner felt had no choice but to agree to their implementing it. Since the remapping the automatic box seems to be holding onto gears longer before changing up resulting in engine noise becoming more noticeable. Owner always drove the car in Efficiency mode since the massive 700nm of available torque means that only in extreme situations is more instant acceleration required. "The former peaceful but rapid progress has been replaced by an irritating buzzy drone other than when cruising at motorway speeds, being more like driving in Dynamic mode before the 'upgrade'. Finally to add insult to injury fuel consumption has deteriorated by between 10 and 15% in spite of having tried using premium grade diesel."
15-3-2019: Report that two free emissions software ugrades are being carried out as part of a service on Audi Q5 3.0TDIs. They releate to CO2 emissions and AdBlue use.
3-5-2019: Report of both Front Outer Drive shaft joint constant velocity boots found split or split or insecure in 2013 Audi Q5 TDI S-Line quattro at 3rd MoT at 65,000 miles. New outer CVs recommended plus new boots, quoted at £1,100.59 inc VAT.
19-5-2019: Report of failure of DL501 7-speed longitudinal S-Tronic transmission in 2012 Audi Q5 at 80,000 miles. Owner bought car approved used from Audi dealer and extended the warranty, keeping it Audi dealer serviced. Owner "left the seceduled servicing to the dealer" but was not reminded of the need for a 2nd transmission fluid and filter change at 72k miles. The S-Tronic has now started playing up (sluggish in reverse) and Audi dealer told owner he needed a new gearbox that would be rerplaced under the warranty. Audi subsequently told owner he had to pay £10k for the replacement transmission because the oil and filter change was not carried out at 72k miles. Owner feels that the dealer voided his warranty by not carrying out the 72k mile transmission fluid and filter change.
26-5-2019: Report of timing chain failure of 2.0TSI engine of 2009 Audi Q5 at 105,000 miles. Engine hadd previously been rebuilt by Audi at 60k miles at which time owner asked about replacing the timing chain and was told it was not necessary. Owner then paid £1,568 to have the timing chain replaced only to be told that valves had hit pistons and the engine was wrecked.
2-7-2019: Report of failure of Panoramic Sunroof frame on 2016 Audi SQ5 just 4 months out of 3 year warranty. Replacement cout at least £1,000. Audi Told owner it is the local Audi dealers discretion.
Recalls
4-7-2012 American recall of over 13,000 Q5s because the front glass panel on its panoramic sunroof may shatter in extremely cold temperatures. In a filing posted to the Web site of the National Highway Traffic Safety Administration on Monday, VW said it was made aware of the problem last winter by dealers who reported that the front glass panel on some Q5s had broken. Subsequent laboratory testing of the sunroof panels at temperatures as low as -40 indicated that the glass on some units might separate from the surrounding frame, potentially causing the glass to shatter. If the glass were to break with the vehicle in motion, the glass could injure passengers and cause a potentially hazardous distraction for the driver, the automaker said. On June 20, VW decided to conduct a recall. There ahve not been any known accidents or injuries attributable to the defect. VW said that beginning in early August, dealers would replace the front glass panel on the affected vehicles. Thanks to NY Times Wheels and JustAuto
4-11-2015: EA288 1.8TFSI and 2.0TFSI engines recalled in USA because the rear camshaft lobe is prone to unexpectedly shear off from the shaft. The failure causes reduced engine power and loss of vacuum pump power, cutting vacuum supply to the brake booster and eventually resulting in increased braking effort."A reduction in engine power and/or increased need for braking effort after vacuum reserve has been depleted while driving can increase the risk of a crash," a statement cautions. The campaign affects approximately 92,000 vehicles including the 2015-2016 Beetle, Beetle Convertible, Golf, Golf GTI, Golf SportWagen, Jetta and Passat. In notifying the National Highway Traffic Safety Administration, VAG stated that the root cause of the camshaft failures has not been fully understood. The company is still continuing an in-depth failure analysis and development of a repair solution, however a fix may not be ready until the end of the first quarter of 2016.
01-05-2017: R/2017/115: Audi A4, A5, A6 and Q5 (with EA888 2.0 TFSI engine): COOLANT PUMP MAY OVERHEAT. Foreign particles in the engine coolant can lead to a blockage in the additional coolant pump and cause the pump to overheat.Foreign particles in the coolant can lead to a blockage in the additional coolant pump and cause the pump to overheat. Fix: Recall the machines that are likely to be affected and update the software, which will deactivate the additional coolant pump in the event of malfunction. If there has been a malfunction of the additional water pump, it will be replaced. VINS: WAUZZZ8D0CN002863 to WAUZZZ8FXDN018070; WAUZZZ8T0CA007557 to WAUZZZ8TXDA078749; WAUZZZ8K0DA002920 to WAUZZZ8KZDA250141; WA1CFAFP2DA094219 to WA1LFBFPXFA065950; WAUFFBFC9EN010054 to WAUFFBFC9EN01005. Build dates: 1-5-2011 to 31-10-2016.
15-05-2017: R/2017/131: CURTAIN AIRBAG CYLINDER MAY CORRODE LEADING TO POSSIBLE REAR PASSENGER INJURY. If the water drain in the area of the panoramic sunroof is not functioning properly, water can seep into the vehicle's headliner. If sufficient water accumulates, the foam adjacent to the pressure cylinder of the curtain airbag can become wet and cause the pressure cylinder to corrode. The corrosion can weaken the cylinder causing sudden pressure release possibly with fragments. Fix: Recall the vehicles that are likely to be affected to check for water seepage and the drainage is correct from the panoramic sunroof area. Check the pressure cylinders for corrosion treat with anti-corrosion wax or replace as necessary. Remove foam which is next to the pressure cylinder. VINS: WAUZZZ8R3BA001108 to WAUZZZ8R5HA030585. Build dates: 28-05-2010 to 28-07-2016.
08-01-2018/R/2017/334: AUXILLIARY HEATER ELEMENT IN AIR CONDITIONING MAY FAIL AND/OR OVERHEAT. The auxilliary heater element in the air conditioner may fail as a result of overheating in the area of the connectors, in conjunction with smoulder damage or potential fire. Fix: Recall the vehicles that are likely to be affected and fit an auxilliary heater element with opimised electrical connectors. The activation of the electric auxilliary heater must be adjusted by updating the software for the air conditioning control console. VINs: WAUZZZ8F9BN017814 to WAUZZZ8F3GN002622; WAUZZZ8K3BA148578 to WAUZZZ8K8GA006511; WAUZZZ8R0BA099157 to WAUZZZ8R9GA037179; WAUZZZ8T6BA072380 to WAUZZZ8T4GA015182. Build dates: 02-04-2011 to 01-08-2015.
We need your help with our latest Satisfaction Index, so that we can help others make a smarter car buying decision. What's it like to live with your car? Love it? Loath it? We want to know. Let us know about your car - it will only take a few minutes and you could be helping thousands of others.
Help us with the Honest John Satisfaction Index now