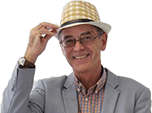 Audi A5 (2007–2016)
What's good
Impressively put together, with solid build and good quality materials.
Large boot at 455 litres, or 829 with the rear seats folded. 
Secure handling, particularly in quattro models.
What to watch out for
Cabin layout is out of date compared to modern rivals like the Mercedes-Benz C-Class Coupe and BMW 4 Series.
Owner Feedback:- Sport/S line suspension/tyre set up extremely hard especially for poor UK roads. Not worth the money.

On RHD models the pedal box has been offset so far to the right you may have to sit at an angle. Tiring after a couple hours so check you can live with it.

Cabin rattles and squeaks from dash and rear parcel shelf areas, very un Audi.

Frameless door glass rubber seals sometimes leak in heavy rain/car wash. Variable
weighting on the electronic power steering can catch you out.

Lack of dipstick is a real problem when the MMI system fails and there is no way of checking the oil level.

Bottom of 'Which' 2009 new car reliability survey.
Reports of rattles at various speeds from the dash, both doors needing re-aligning as they did not match up with the adjoining panels, windows leaking slightly when hosed - between door window and rear pillar.

MMI console occasionally locks and will not allow playing of CDs. Several readers have suffered repeated problems with the MMI system.

Two clutch/dual mass flywheel/release bearing failures separately reported.

Problem with phone ECU. Iffy BT connection with phone - "phonebook" voice command tells you its empty when in fact its not.

One complaint that paint comes off in large chips.

One touch (keyless) door locking sometimes doesn't.

One report of failure of Diesel Particulate Filter sensor. That particular car has spend 3 months of 18 months ownership inside Audi dealerships either being fixed or waiting for parts.

09 reg Audi A5 3.0 TDI Quattro Sport after 6 months and 3,000 miles emission control warning light came on. Diagnosed as an auxiliary coolant pump failure and a required software update. A replacement was quickly fitted and the software updated all under warranty.

Repeated reversing sensor failures.
11-5-2011: Apparent "design fault" with 2 litre (petrol) engines that leads to excessive oil consumption. One reader's 6 month old, 4,000 mile A5 2.0 petrol taken in for "modification". New Audi 2.0 petrol engines already have this "modification"
11-5-2011: Apparent "design fault" with 2 litre (petrol) engines that leads to excessive oil consumption. One reader's 6 month old, 4,000 mile A5 2.0 petrol taken in for "modification". New Audi 2.0 petrol engines already have this "modification".
7-6-2011: Report of Multitronic transmission of 2007 2.7 V6 diesel failing after 4 years.
22-10-2011: Sometimes severe road noise is due to a combination of poor UK road surfaces 19" wheels with 40 profile tyres and Audi suspensions systems. Apparently, it is to do with the aluminium, multilink suspension. The advantages are obvious; however, there are downside as well. Apparently, aluminium transmits noise and resonance from the road much more readily than the old cast iron system . Moreover, the older suspension systems had significant rubber mountings to try and cut down on road noise and resonance. A multilink system does not lend itself to having such mountings.
23-6-2012: Typical replacement cost of main headlight bulb including fitting and VAT is £208.42
21-9-2012: Heavy oil consumption problem reported on June A5 2.0TFSI since new. This appears to be quite common but by no means universal on chain cam VAG 1.8TFSIs and 2.0TFSIs.
27-10-2012: Persistent but intermittent fault reported with electric parking brake. Many attempts by Audi dealer to fix it have failed.
1-11-2012: Front eyelash style daytime running LED units, 7 or 8 LEDs within each unit. If one single LED fails the whole headlight unit has to be replaced at a cost of £400.
1-5-2013: Reader reported: " The oil consumption of my A5 2.0 TFSI (2008) was getting steadily worse and got down to around 600 miles per litre. This appears to be a known fault due to a faulty batch of piston rings for vehicles of its age. Audi ran tests and confirmed that it was just out of spec! and that it needed new pistons and rings at around £5,000 before goodwill. Even so the final bill was just under £700. Recognising the car is 18 months out of warranty with 60,000 miles I didn't think this was too bad? I'm sure the offer wouldn't have been this good without main agent servicing/relationship."
10-1-2014: Reader reports that the latest 2013/2014 software for his A5's satnav always takes him on bizarre, lengthy routes whatever route option he selects. Even when the fasterst/shortes route is selected it has taken him on a route 30 minutes longer, and on one occasion chose a route 54 miles longer than the shortest route.
21-1-2014: Very serious oil consumption problem on 66k mile 2009 A5 Sportback 2.0 TSI. Might be piston rings. But recent drop from 800 miles a litre to 326 miles a litre suggests the problem is carbon build up on the valves preventing the valves from seating properly which, in turn, allows engine oil to seep past the valve stem oil seals perpatuating the problem. Possible, but far from guaranteed, that a Terraclean might solve this. Audi offered new piston rings at the reduced price of £1,200.
22-1-2014: Yet another A5 2.0 TSI oil consumption problem reported, this in a 24k mile 2011 A5 cabrio. Tested as using 0.81 litres of oil in 625 miles (1,000km).
18-2-2014: Further case of oil consumption problem on a 57k mile 2010 A5 2.0 TSI just out of warranty. Dealer diagnosed need for new pistons and rings, supplied FoC by Audi, but labour cost of £1,780.
23-3-2014: Complaint that TSB to upgrade the EPAS software of S5s makes the steering over-light and devoid of feel.
28-3-2014: 50,000 mile Audi A5 2.0 TDI coupe, under 3 years old and still under warranty, needed new clutch and DMF. Cost £2,187. Dealer demanded £70 for return of old clutch for independent examination.
21-10-2014: Clutch, DMF and release bearing all replaced on 43k mile Audi A5 3.0 TDI.
27-8-2015: 55k mile 2011 Audi A5 1.8 TFSI coupe purchased used from independent dealer found to be using 1 litre of oil every 380 miles. Audi dealer who just serviced the car is doing a check on this and the results will be sent to Audi HQ.
11-5-2016: Repeated oil leaks reported from 7-speed longitudinal s-tronic of 2012 Audi A5 3.0V6 quattro at 56,000 miles, after routine transmission fluid change. Fixed by the dealer after a 2nd dismantling FoC. Same dealer had serviced the car throughout its entire life.
10-6-2016: Report of EGR of 2012 Audi A5 2.0TDI needing replacement at 44,000 miles.
21-1-2017: Report of Audi A5 2.0TDI using 10% more fuel after the VAG NOx emissions 'fix'.
22-1-2017: After 2 months from purchase 33k mile 2011/61 Audi A5 2.0TFSI quatto found to have used 1.5 litres of oil in 1,500 miles.
8-3-2017: Report of a Tech Bulletin to fit shields in the load compartments of Audi A5s to prevent backsplash water from the cabin vent flaps getting into the load area and damaging the sound system amplifier if one is fitted in the wheel well: A5 has tech. svc. bulletin TSB 2024804/1, 01/2011 requiring part # 8T0 863 681 plus clips.
5-4-2017: Report of problems with s-tronic transmission of 2010 Audi A5 bought from Audi dealer in 2016 at 40,000 miles for £15,995. "When were sitting still the car would shoot forward." Original Audi dealer refused to do anything about it so owner took car to a different Audi dealer who re-set the transmission several times to no avail, then said it needed newe Mechatronics. Turned out they merely refurbed the Mechatronics. Another Audi dealer tried to get Audi to agree to a new transmission, but Audi would only agree to new Mechatronics that still have not solved the problem.
11-5-2017: "Massive engine failure" reported in 3.0V6 TFSI S5 at 60,000 miles.
6-11-2017: Report of 76,000 mile Audi A5 3.0V6 TDI s-tronic (DL501 transmission) lurching forward against the brakes when stopping at traffic lights and junctions and it has stalled a few times. There is also a rumbling noise like marbles in a drum when you rev the engine and the revs drop and there is a vibration in the passenger seat when idling that disappears when you pull away. Full Audi service history but questionmark over how many times the transmission fluid and filter had been changed.
18-1-2018: Report of repeat clutch failures on 2008 Audi S5 owned from new, now at 100,000 miles and on its fourth clutch. This was the first Audi drivetrain that placed the diff between the engine and the gearbox with drive back to the central diff. Owner says an Audi employee told him that the release pin in the models up to Feb 2008 were too short to do their job so the clutch and flywheel burnt out. Audi HQ says Ausi has not changed the design of the release pin which must mean that duff clutches have been re-fitted. In the face of CCJ's the Audi retailer has paid for or refunded replacements but is refusing to help with the current fourth clutch as the var has a tow bar, always have had actually. No caravan, just a two wheeler trailer for garden waste.
19-2-2018: Report of 2009/10 reg Audi A5 2.0 TFSi automatic using 1 litre of oil every 350 miles.
15-4-2018: Report that over 100,000 miles a 2008 Audi S5 manual coupe has needed four new clutches. Onwer has an unsubstantiated rumour that up until March 2008 "the release pin was too short, consequently the clutch would burn out". We have no evidence of this.
7-9-2018: Unspecified problem reported with DL501 longitudinal S-Tronic transmission on 2011 Audi S5 art 50k miles.
Recalls
Recall 3.0 TDI V6 quattro December 2008 for inspection / possible replacement of fuel pipe from filler to tank and re programming of electrical systems and possible change of battery as the correct type may not have been fitted at the factory.
23-3-2014: Complaint that TSB to upgrade the EPAS spotware of S5s makes the steering over-light and devoid of feel.
4-11-2015: EA288 1.8TFSI and 2.0TFSI engines recalled in USA because the rear camshaft lobe is prone to unexpectedly shear off from the shaft. The failure causes reduced engine power and loss of vacuum pump power, cutting vacuum supply to the brake booster and eventually resulting in increased braking effort."A reduction in engine power and/or increased need for braking effort after vacuum reserve has been depleted while driving can increase the risk of a crash," a statement cautions. The campaign affects approximately 92,000 vehicles including the 2015-2016 Beetle, Beetle Convertible, Golf, Golf GTI, Golf SportWagen, Jetta and Passat. In notifying the National Highway Traffic Safety Administration, VAG stated that the root cause of the camshaft failures has not been fully understood. The company is still continuing an in-depth failure analysis and development of a repair solution, however a fix may not be ready until the end of the first quarter of 2016.
01-05-2017: R/2017/115: COOLANT PUMP MAY OVERHEAT. Foreign particles in the engine coolant can lead to a blockage in the additional coolant pump and cause the pump to overheat.Foreign particles in the coolant can lead to a blockage in the additional coolant pump and cause the pump to overheat. Fix: Recall the machines that are likely to be affected and update the software, which will deactivate the additional coolant pump in the event of malfunction. If there has been a malfunction of the additional water pump, it will be replaced. VINS: WAUZZZ8D0CN002863 to WAUZZZ8FXDN018070; WAUZZZ8T0CA007557 to WAUZZZ8TXDA078749; WAUZZZ8K0DA002920 to WAUZZZ8KZDA250141; WA1CFAFP2DA094219 to WA1LFBFPXFA065950; WAUFFBFC9EN010054 to WAUFFBFC9EN010054. Build dates: 01-05-2011 to 31-10-2016.
08-01-2018/R/2017/334: AUXILLIARY HEATER ELEMENT IN AIR CONDITIONING MAY FAIL AND/OR OVERHEAT. The auxilliary heater element in the air conditioner may fail as a result of overheating in the area of the connectors, in conjunction with smoulder damage or potential fire. Fix: Recall the vehicles that are likely to be affected and fit an auxilliary heater element with opimised electrical connectors. The activation of the electric auxilliary heater must be adjusted by updating the software for the air conditioning control console. VINs: WAUZZZ8F9BN017814 to WAUZZZ8F3GN002622; WAUZZZ8K3BA148578 to WAUZZZ8K8GA006511; WAUZZZ8R0BA099157 to WAUZZZ8R9GA037179; WAUZZZ8T6BA072380 to WAUZZZ8T4GA015182. Build dates: 02-04-2011 to 01-08-2015.
We need your help with our latest Satisfaction Index, so that we can help others make a smarter car buying decision. What's it like to live with your car? Love it? Loath it? We want to know. Let us know about your car - it will only take a few minutes and you could be helping thousands of others.
Help us with the Honest John Satisfaction Index now