Alfa Romeo 147 (2001–2010)
Last updated 18 April 2018
Stunning looks and well equipped. Lively Twin-Spark petrol and strong JTD diesel engines.
Mechanical, electrical and build quality problems are all too common. Poor crash test rating.
Updated 1 January 2008
New Alfa 147 for 2008
Complete with lowered suspension, new paint, leather interior and exclusive 17 inch alloy wheels. Now available in Ghiaccio White special paint finish, along with the unique option of a black gloss roof....
Introduction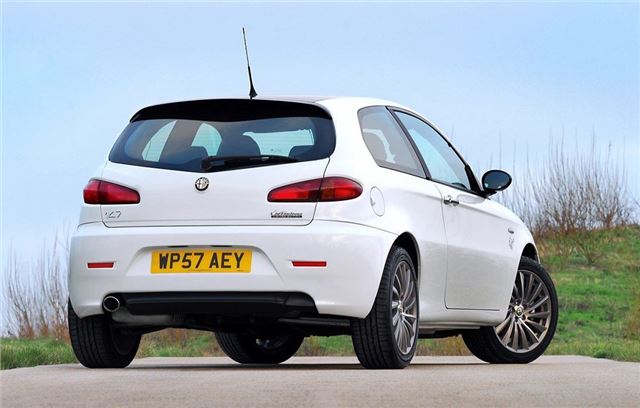 Owners' reviews
They have the image and finish you look for initially with this marque but they are just not built for the everyday average wear and tear demands.