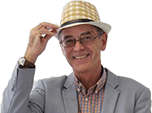 Most recently answered de-icing questions

I regularly go out early in the morning and start the engine of my car to de-ice the windows and mirrors. Because the car has keyless start and is parked on a private driveway I can then get out and lock...

As we approach winter, I now have to leave my car outside on the drive. What is the best way to reduce the frost build up on windows overnight and what is the best method of removing ice in the morning

During the winter, particularly when frosty, the inside of my windscreen freezes over immediately I get in. (Car kept on drive, all windows closed.) This can sometimes take up to half an hour to clear...