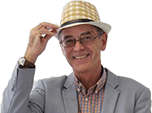 Can I drive a Spanish registered car in the UK?
I'm a UK resident, but I was stopped by police while driving my Spanish registered, right hand drive car. They said UK residents are not allowed to drive foreign registered cars in the UK. They also said that the foreign insurance is not valid. I have full cover from Linea Directa and a green card. They spoke to DVLA and some other insurance authorities, as well as the Lenea Directa in Spain, who assured that I'm covered in any European country. I bring the Spanish registered car back to UK from time to time. I've been doing this for the last 10 years. The police also spoke to Direct Line as well. From the conversation I heard, none of the agents they spoke to could not confirm that I am committing a crime. Eventually they let me off after spending more than an hour in the back of the police car. They said not to drive on UK roads again. However, I was planing to stay for another two weeks. What is my legal position?
Asked on by Shelton Nethisinghe

Answered by
Honest John
The provision allowing a foreign vehicle to be used temporarily in the UK relies on the individual being a resident in the country that the vehicle is registered in. If you are resident in the UK you would not be able to use a foreign registered vehicle in the UK. You would need to register the vehicle in the UK should you wish to use it in the UK. Further information is available on
www.gov.uk/importing-vehicles-into-the-uk/temporar...s
.
Tags:
Similar questions

I have a 2010 BMW 320d Efficient Dynamics that has done 102k miles so far. The garage I gave my car for servicing said there was a yellow warning about my DPF. They suggested they can clear my DPF filter...

Who provides the most reliable turbo petrol engine and is it true that they need an oil change every 2500 miles? Would mostly short trips and occasional long trips suit a car with turbo?

Where do current Blue Badge charge exemption holders stand under the new Congestion Charge proposals?