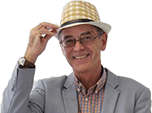 Can I drive a Spanish registered car in the UK?
I'm a UK resident, but I was stopped by police while driving my Spanish registered, right hand drive car. They said UK residents are not allowed to drive foreign registered cars in the UK. They also said that the foreign insurance is not valid. I have full cover from Linea Directa and a green card. They spoke to DVLA and some other insurance authorities, as well as the Lenea Directa in Spain, who assured that I'm covered in any European country. I bring the Spanish registered car back to UK from time to time. I've been doing this for the last 10 years. The police also spoke to Direct Line as well. From the conversation I heard, none of the agents they spoke to could not confirm that I am committing a crime. Eventually they let me off after spending more than an hour in the back of the police car. They said not to drive on UK roads again. However, I was planing to stay for another two weeks. What is my legal position?
Asked on 20 April 2018 by Shelton Nethisinghe

Answered by
Honest John
The provision allowing a foreign vehicle to be used temporarily in the UK relies on the individual being a resident in the country that the vehicle is registered in. If you are resident in the UK you would not be able to use a foreign registered vehicle in the UK. You would need to register the vehicle in the UK should you wish to use it in the UK. Further information is available on
www.gov.uk/importing-vehicles-into-the-uk/temporar...s
.
Tags:
Similar questions

My friend's caused slight damage to a neighbour's car, which was parked on a public road. She admitted liability and asked for his insurance details. He refused saying that his vehicle was uninsured and...

My husband ordered a new car for me in May for delivery near my birthday (end of June). I'm now informed that it will be in this country for 4 August, which would mean we would probably get it in mid-August....

I sold my beloved Citroen DS in 2012. I was looking for another one and discovered my old one for sale on car-from-uk.com. I can't seem to make heads or tails of the site. Can you advise me?