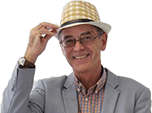 I have the reg of a vehicle that damaged my car - what can I do if the police won't help?
In December, while my car was parked on the street, someone hit the front bumper and the paint came off. I reported this matter to the police and two witnesses told me they saw the accident. They gave me the car registration, but it's now been three months and the police say I should contact the insurance. The person who hit my car didn't even have an MoT for his car, but the police don't want to book in the offence and don't want to give me his details. What should I do?
Asked on by ebrahim nanavati

Answered by
Tim Kelly
Contact MID for his insurance details:
www.askmid.com/askmidenquiry.aspx
Then contact his insurer directly and report it. I'm surprised with the police as it's an offence to leave an incident and not exchange details.
Similar questions

A car hit me and the driver is adamant he wants to pay for damages rather than go through insurance. I suspect he doesn't have any, how can I check?

My parked car was hit by another, the driver didn't stop but witnesses took the registration number and gave it to me and also took pictures. How do I find who the owner is?

I am trying to sell my 2001 Volkswagen Lupo but the advertising website would not accept the advert as their records had the car registered as a Cat B. I have owned the car four years having bought it...