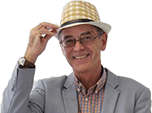 VW Polo 1.4TDi problem.
I have had my Polo 1.4 TDI(80ps) from new (2006) and it has been properly serviced, although not always by a main dealer. The timing chain which drives the oil pump and balancing shaft has now broken resulting in damage to the tensioning gear. The sprocket which drives the chain from the crank is also damaged and looks as though this may have been the original cause of the failure. My local garage initially estimated about £500 to repair, but is has since become apparent that VW no longer make the crankshaft sprocket (discontinued 2007). VW tell me I will need to buy a complete new Crankshaft requiring engine removal in order to fit. The repair is now estimated at £1800. I have spoken to VW customer services and they will not consider contributing towards the repair unless I take it to a main dealer, pay an assessment fee and provide proof that original VW parts have been used during previous services. The car is currently in bits on the ramp at my local garage. My suspicion is that the part has been withdrawn due to a known fault, although VW tell me that there is no indication given on their system as to why it is no longer available. Surely they can't just stop providing spares for a 4 year old car?
Asked on by gdm1

Answered by
Honest John
Since this is familiar with other, larger, VAG engines that have since been fitted with modified oil pump drives, I think you may be right. Try Googling VW 1.4TDI oil pump and see what you get.
Related models

Facelifted Polo. Wide choice of models available.