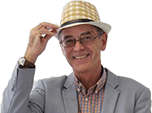 What does EU4, EU5 and EU6 mean?
What is meant by EU4, EU5 and EU6 when applied to diesel engines?
Asked on by

Answered by
Dan Powell
EU4, EU5 and EU6 refer to an engine's European Emissions Standard. And by this we mean the emissions level a car or van must meet when it's new. Obviously, the higher the EU rating, the cleaner the engine. When we apply this to diesels things get a little more complicated, because older diesels emit more harmful particles and gases than a petrol. In the future, diesels that don't meet Euro6 emission standards will be restricted, banned or charged to enter cities in the UK. For more information, see:
vans.honestjohn.co.uk/features/what-is-the-ultra-l.../
Similar questions

My wife and I have a young and growing family. Our 2009 Audi A3 Hatchback 1.9 TDI is now creaking at the seams and we're looking for a secondhand practical vehicle. It needs to be capable of carrying up...

Does my six year old diesel BMW (which runs pretty smoothly) have any future at all? Or would you advise me to look for a non-diesel car?

The suggestion is that any VWG compensation will be paid per car to all the previous owners as well as the current owner of an affected vehicle. How will previous owners prove that they once owned an affected...