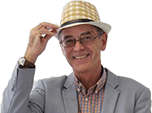 My car's start-stop won't work because of a partly discharged battery - would a trickle charger solve the issue?
My 18 month old Mercedes-Benz E-Class won't automatically stop-start anymore due to a partly discharged battery. It's left in my garage for weeks at a time, so it's understandable. I took it for a 120-mile drive, but the battery is still reported as partly discharged. Is there a trickle charger you recommend, and are they safe to leave connected whilst I'm away?
Asked on by julesandsand

Answered by
Alan Ross
If the car is only 18 months old then I'd go back to the dealership.The most likely problem is the auxiliary battery. See the attached link:
www.youtube.com/watch?v=flAzvwoionI
You could use any trickle charger, so it's really is a case of how much you want to spend. If you get a good quality one then it should be okay to leave it connected.
Similar questions

Does charging an iPhone or playing music on it drain a car battery?

The battery on my Opel Omega has run down even though it's just been parked up. What's the cause?

My Ford Mondeo's battery is discharging when it's shut down and stationery. It is a new battery, but the car is nine years old, with 53,000 miles on the clock. Any advice?
Related models

Beautiful cabin design and quality. Lovely high-speed refinement. Very quiet and staggeringly efficient four-cylinder diesel. Futuristic equipment and more spacious than ever