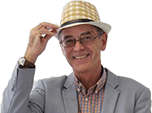 I recently had the back tyres on my car replaced - why does my car feel less sure-footed now?
I've always used 205/60 H16 Michelin ESaver tyres on my 2010 Toyota Verso. The front tyres needed replacing and I was persuaded to fit Michelin 205/60R16 Cross Climate + 96H XL. Since then, the car doesn't feel as sure-footed. The alignment of the wheels was checked when the tyres were replaced, which was found to be perfect, and I regularly check the air pressure.
Asked on by RichardEditor

Answered by
Honest John
It needs Cross Climate on all four wheels, not merely the front pair. They also need to be at the correct pressures, which will be the lowest cold pressures listed for the car. Cross climates are more compliant than energy tyres and that will be what you are feeling, but they grip better, give better steering feel and are quieter in addition to the cold weather benefits.
Similar questions

What are the best tyres for a comfortable ride?

In the Telegraph on Saturday you recommended tyres for an MX-5. I have a 2008 2-litre version. I was thinking of fitting Michelin CrossClimate, or similar from Continental/others. Would you recommend this...

I've just bought a new SEAT Alhambra 2.0-litre diesel auto in SEL spec. It has 225/50 R17 self sealing tyres. The ride around town is very harsh and we feel every bump. Is it the sport suspension causing...
Related models

Compact seven seater. Excellent Valvematic 1.8 petrol engine with smooth seven-ratio CVT gives 40+ mpg. Good reliability record.