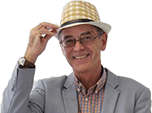 Why is my new Honda Jazz so uncomfortable in the back?
Why is my new Honda Jazz EX CVT not remotely like the car you reviewed on your website? The ride in the back is atrocious.
Asked on by Denzil Cracknell

Answered by
Honest John
Possibly the rear tyre pressures. Honda are sometimes delivered on storage tyre pressures. Try reducing the cold pressures of the tyres to 30PSI all round. If that doesn't fix it, you may find that the dealer left the delivery transport spring compressors in the rear coil springs and they need to be removed.
Similar questions

My car could be off-road for up to six months, how should I look after it?

I've just bought a Honda CRV. I've heard of, and experienced (mother-in-law's Honda Jazz), rapid battery drainage. I have seen various solar-powered trickle battery chargers which connect either via the...

I have just bought a new Land Rover Discovery Sport and specified the smallest rims at 18-inch as I have read your advice about bigger rims being less comfortable. However, the ride still seems very hard...
Related models

Unrivalled practicality and versatility. Plenty of room for four adults to travel in comfort. Surprisingly fun to drive, especially 1.5iVTEC Sport model.