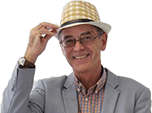 What tyres should I replace my 18-inch run flats for a smoother ride?
I must replace the 18-inch run flats on the Mini Countryman Cooper S with something sensible before the car shakes itself to bits crashing around our roads. I would like 16-inch with Goodyear 4 Seasons. Would dropping the size by two inches affect the handling?
Asked on by Peter S Evans

Answered by
Honest John
It will change the handling. The size will probably be something like 205/55 R16 which is neither too high nor too low. Go for Goodyear Vector 4 Seasons Gen 2 or for Michelin Cross Climate tyres.
Similar questions

I've just bought a new SEAT Alhambra 2.0-litre diesel auto in SEL spec. It has 225/50 R17 self sealing tyres. The ride around town is very harsh and we feel every bump. Is it the sport suspension causing...

I note your recommendation of Goodyear Vector 4 seasons for a Vectra - does this also apply to a Volkswagen Up - and do the insurance company need to be advised?

We moved to the North East of England from the South and would like to replace my wife's 2016 Ford Fiesta (6500 miles, Titanium Ecoboost) with a small 4x4 SUV. She likes the look of a used BMW X1, Kia...
Related models

Biggest ever MINI. Upmarket and quirky interior. Good to drive. Available as a plug-in hybrid.