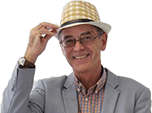 What should we do to protect our Landrover Defender to protect it from theft?
What would you recommend we do to our Landrover Defender 110 to protect it? There have been a spate of thefts in our area. They are also stripping the car doors off outside owners' houses for parts. The insurance companies are not paying out what the cars are worth or even how much they cost to get fixed. Our garage recommends a Cat 1 alarm and immobiliser, use specialist screws on the doors and move the alarm to somewhere the thieves cannot easily access.
Asked on by Anna hitchen

Answered by
Honest John
Won't help with the doors, but I recommend a Disklok that's like a great big dustbin lid you fit over the steering wheel. Highly inconvenient, but much more so to the thieves.
Similar questions

My BMW 340i M Sport Touring was recently broken into and a a few hundred pounds worth of goods were stolen. They keys have never been out of my possession and yet they managed to gain access without forced...

I have a Land Rover Defender and want add an anti-theft device. Without spending a fortune, what is the best deterrent?

How can I protect my keyless entry car from being stolen?
Related models

The ultimate 4x4. Simply unstoppable off-road. Body panels easy to replace. Latest 2.2-litre diesel offers strong pulling power. Retains its resale value like no other utility vehicle.