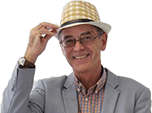 Is the Volkswagen dry clutch 7 speed DSG gearbox reliable now?
I have a 6 year old Skoda Roomster 1.2 TSI with the 7 speed DSG gearbox, which I like and has been reliable. I am aware of the conductive oil problem with this gearbox from reading your website. I now wish to change the car and the Golf SV 1.4 TSI DSG ticks most of the boxes for me. However, the new wet clutch version of the 7 speed DSG is not in this model so I wonder whether the 'old' dry clutch box is still a reasonable bet given that the main problem has supposedly been resolved by filling the box with non-conductive mineral oil – or are there still reliability issues?
Asked on by Grantura III

Answered by
Honest John
The question not worth asking Volkswagen, because they won't answer, is that now the sealed for life synthetic oil in the dry clutch box has been replaced with mineral oil, when does the mineral oil need to be changed? We drove the Golf SV 1.4 TSI with and without the DSG at the launch. With the manual box it was very nice. With the DSG it wasn't:
www.honestjohn.co.uk/road-tests/volkswagen/volkswa.../
Honest John recommends

– find and buy your perfect car, in just a few clicks
Dear Honest John,

Please help me choose my next car. I would like it to have:
Similar questions

My wife is disabled, and we use a Motability car. She is due to change her car early next year, and must order later this year. We have shortlisted two cars as being very suitable for her needs; the Skoda...

My wife and I are are looking to get a new car to replace our Peugeot 206 for our growing family. We have been looking around for a new car and in principle like the Volkswagen Golf SV 1.4 petrol automatic....

I am in the market for a 2013 Skoda Yeti and would like to know if I should avoid the DSG gearbox which has been troublesome in other VW products.
Related models

Roomy boot and plenty of storage space. Decent handling and easy to drive with good visiblity. Well built and good value.

Sharp exterior styling. Relaxed and comfortable to drive. More practical and spacious than the Golf hatchback.