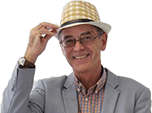 Renault Kadjar problems
I see that you are testing the Renault Kadjar as a long term test car. Have you had the same problems as me or is your press car specially prepared? The alarm constantly goes off and the DAB radio loses reception all the time. The navigation also shows speed limits for speed cameras in kph instead of mph. Have you experienced any of this?
Asked on by connollyt

Answered by
Honest John
No faults as yet, but will record yours in the car by car entry. Fuel economy has improved using V-Power. DAB reception excellent. Camera warnings okay.
Similar questions

I bought a 2013 MINI Countryman auto from a dealer. The car drives fine, but the DAB radio stops working whenever I turn on the rear heated screen. Is the dealer liable for fixing this?

Please can you advise how I stand legally with a DAB radio that is not fit for purpose? I have had 14 month battle trying to get my local Mercedes-Benz dealer to repair the DAB system in my E-Class Cabrio....

I have recently taken delivery of a new Ford Kuga Titanium. It is fitted as standard with a DAB radio, but I am finding I have no signal a large proportion of the time (say 15%) in the area where I live...
Related models

Renault styled alternative to Nissan Qashqai. 4WD steers and handles well for an SUV. Reasonably economical.